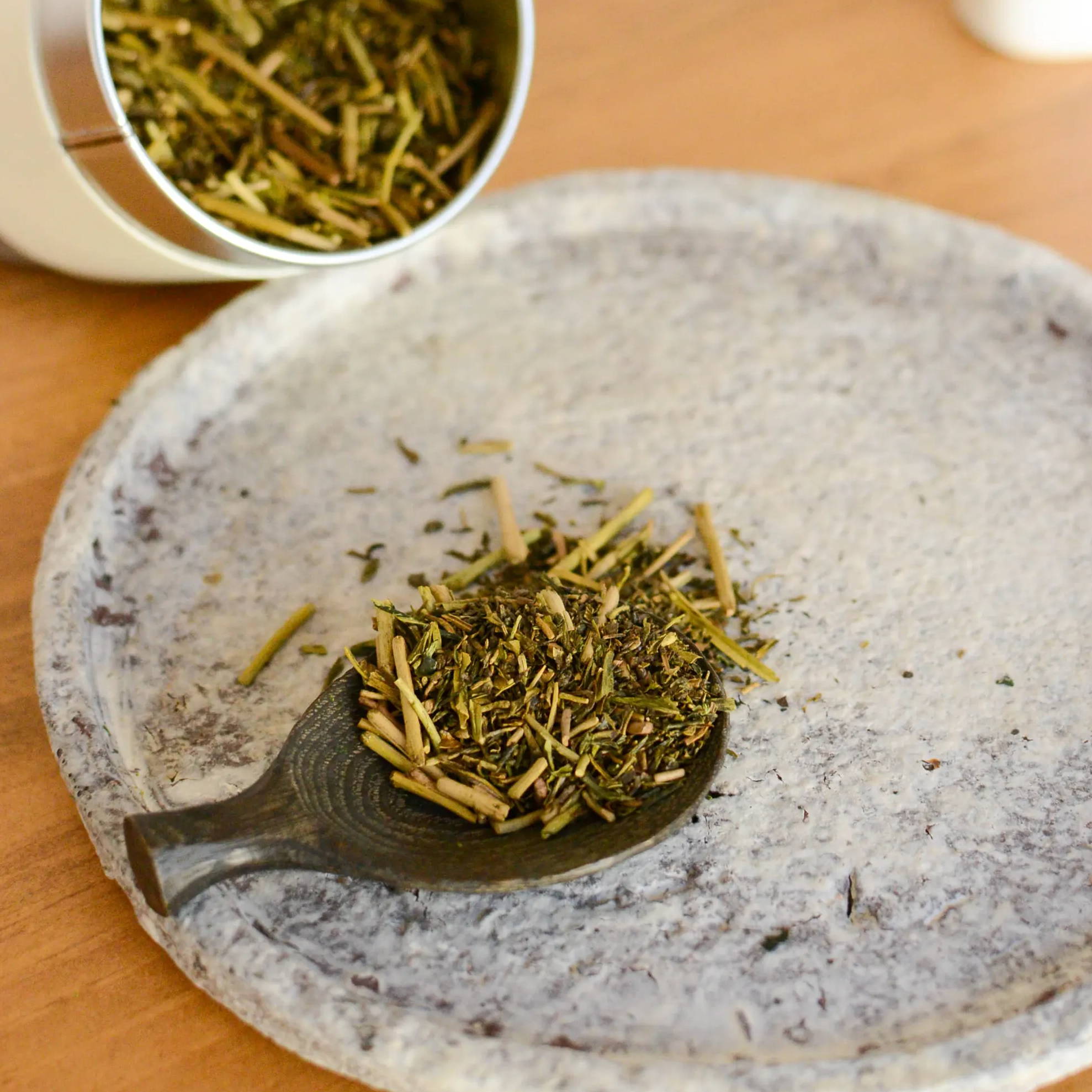 Tea harvests for 2021 will begin in late April of this year, and we are beginning to keep tabs on the early spring weather in Japan. In the meantime, we'd like to share two final teas from our Fukuoka-based producer's 2020 harvest—carefully stored in cool storage and just as delicate as they were last year.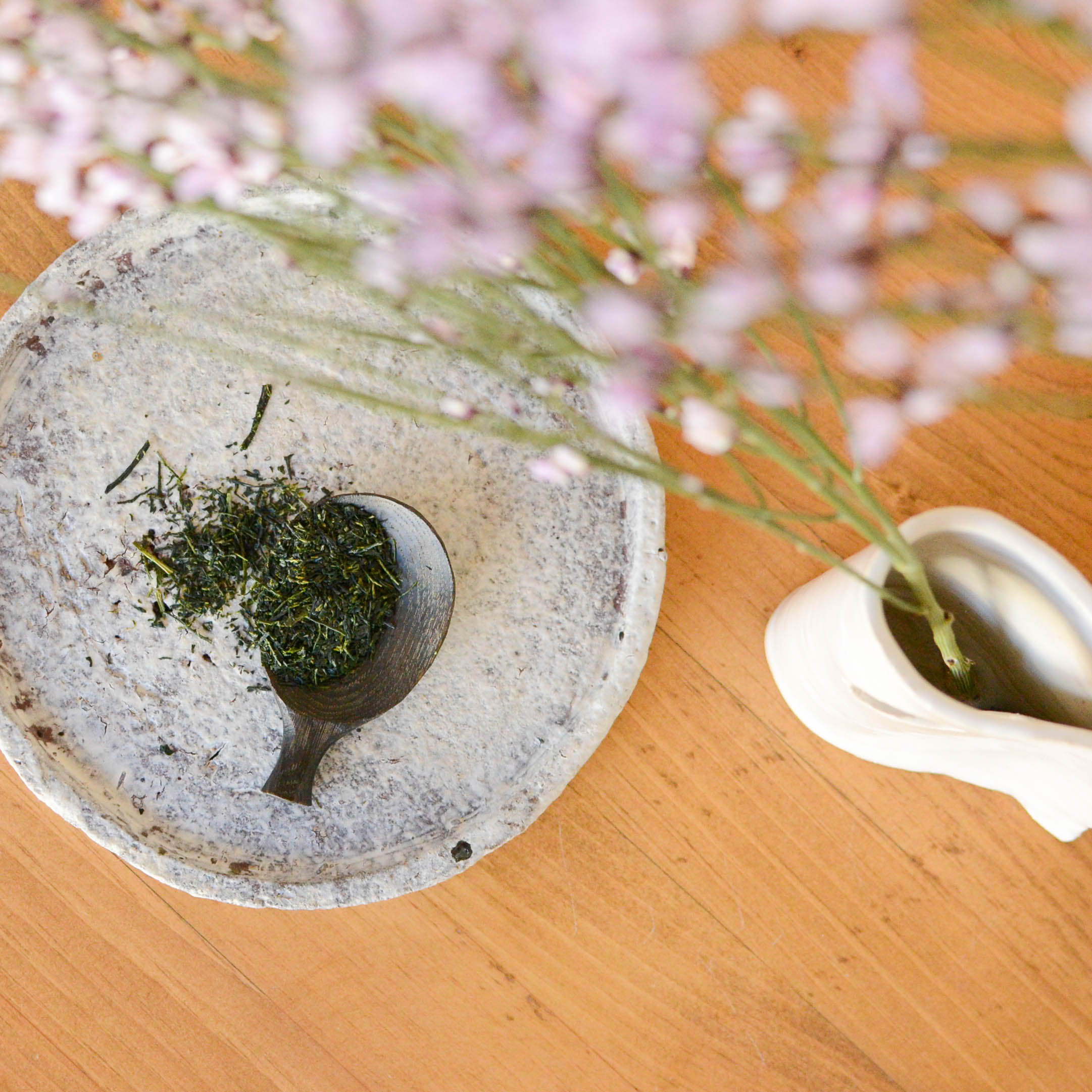 Both teas were crafted from the Tsuyuhikari cultivar in Yame, Fukuoka, Japan. Similar to our Tokusen and Charcoal-Roasted teas, Sencha, Tsuyuhikari is balanced with depth and umami. Notes of warmed butter and pampas grass.
---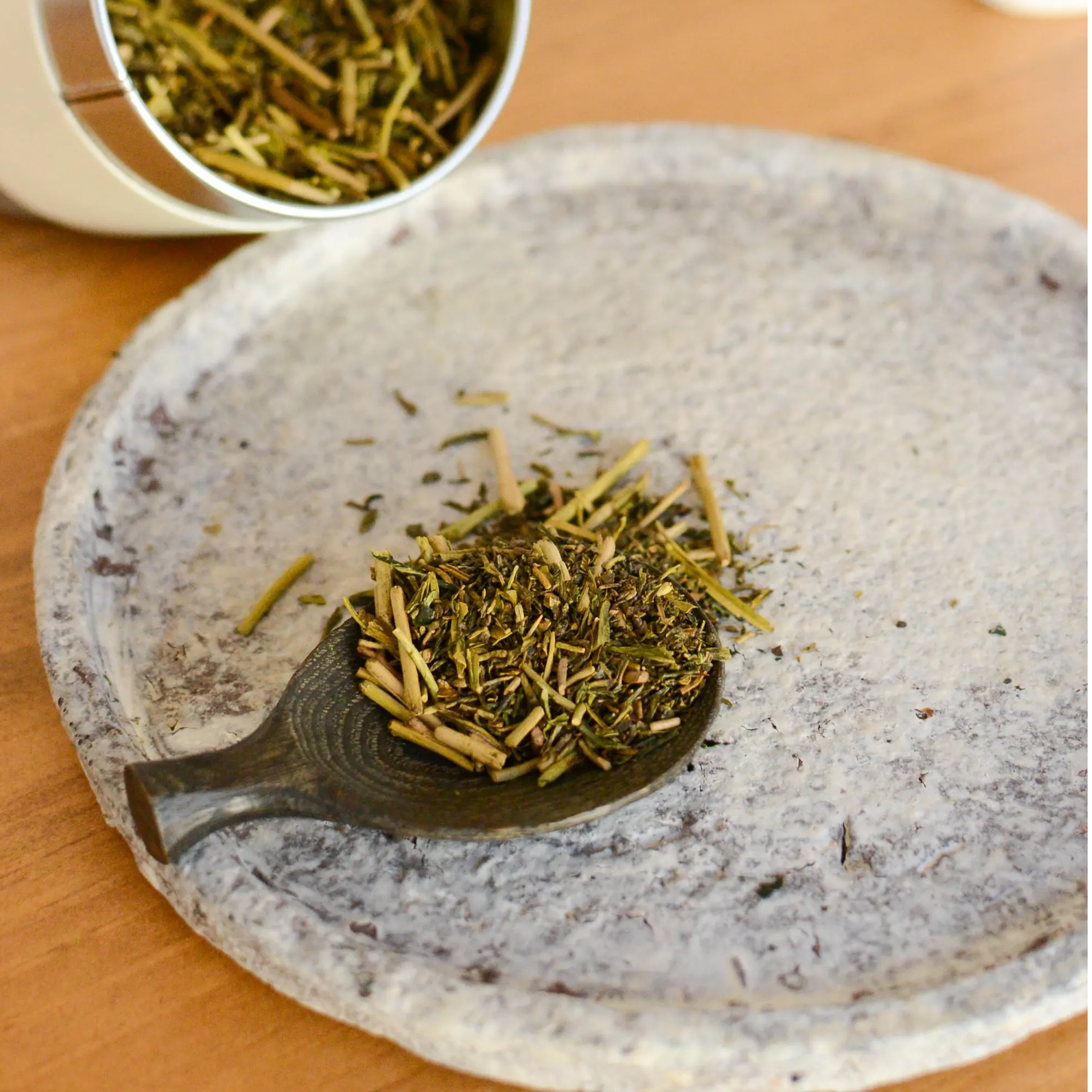 Alongside this delicate sencha is its sister, Hōjicha, Tsuyuhikari. While hōjicha is usually a rather humble beverage—comforting but not complex—this hōjicha uniquely utilizes leaves from the year's first harvest and is crafted from a single cultivar. It was lightly roasted—twice—to capture the cultivar's umami and depth. Notes of cinnamon and browned butter.