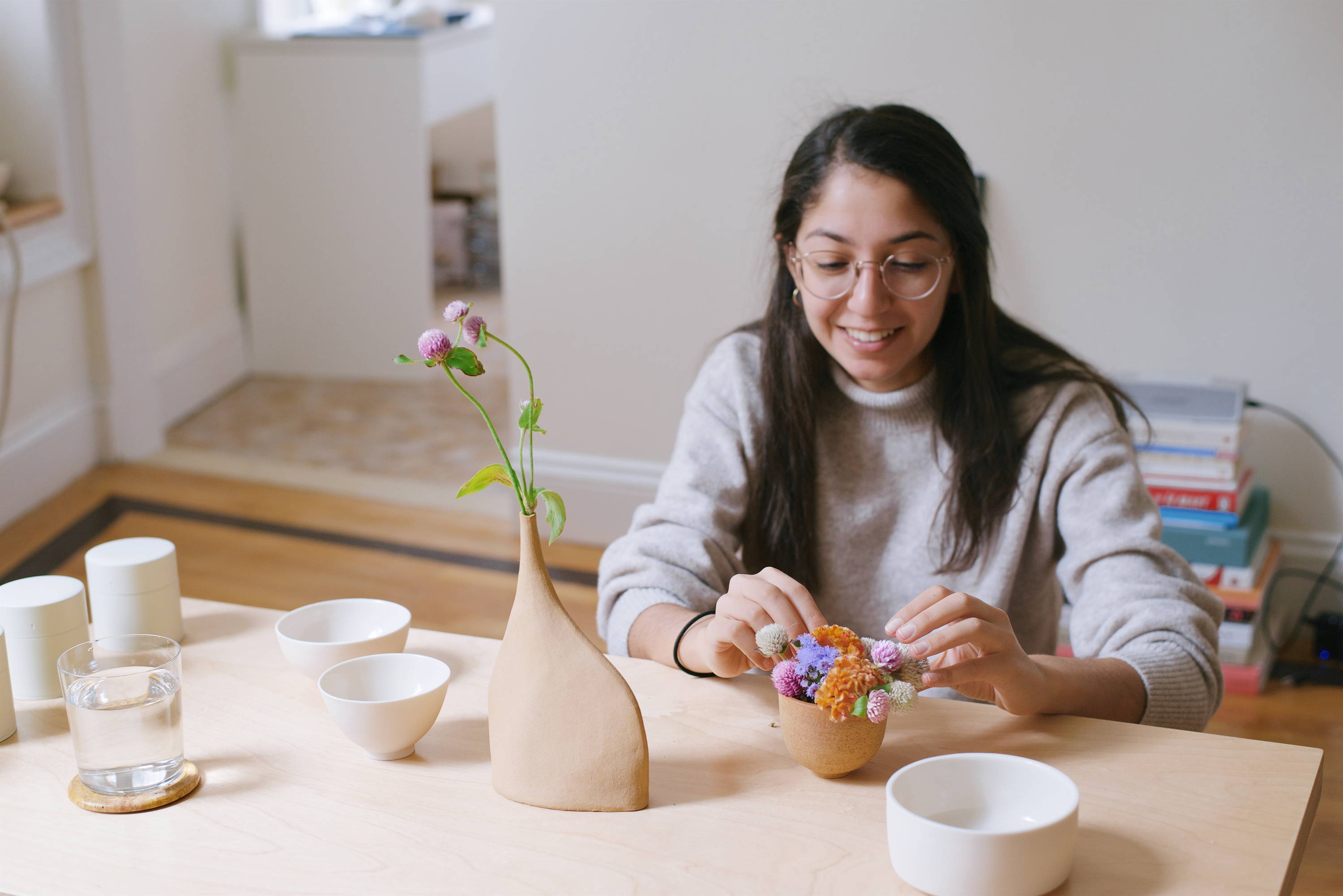 Longtime friend of Tekuno, Noga Raviv is a designer and potter based in Brooklyn, NY. We met her at our first tea tasting pop-up in San Francisco and became fast friends, our perspectives easily harmonizing across form, intentionality, and tea.
Specializing in raw and barely glazed porcelain, Noga's work higlights subtle textures while preserving utility in thin, delicate forms.
We had the pleasure to brew tea at her studio in New York, where we discussed her path to ceramics and artistic inspirations.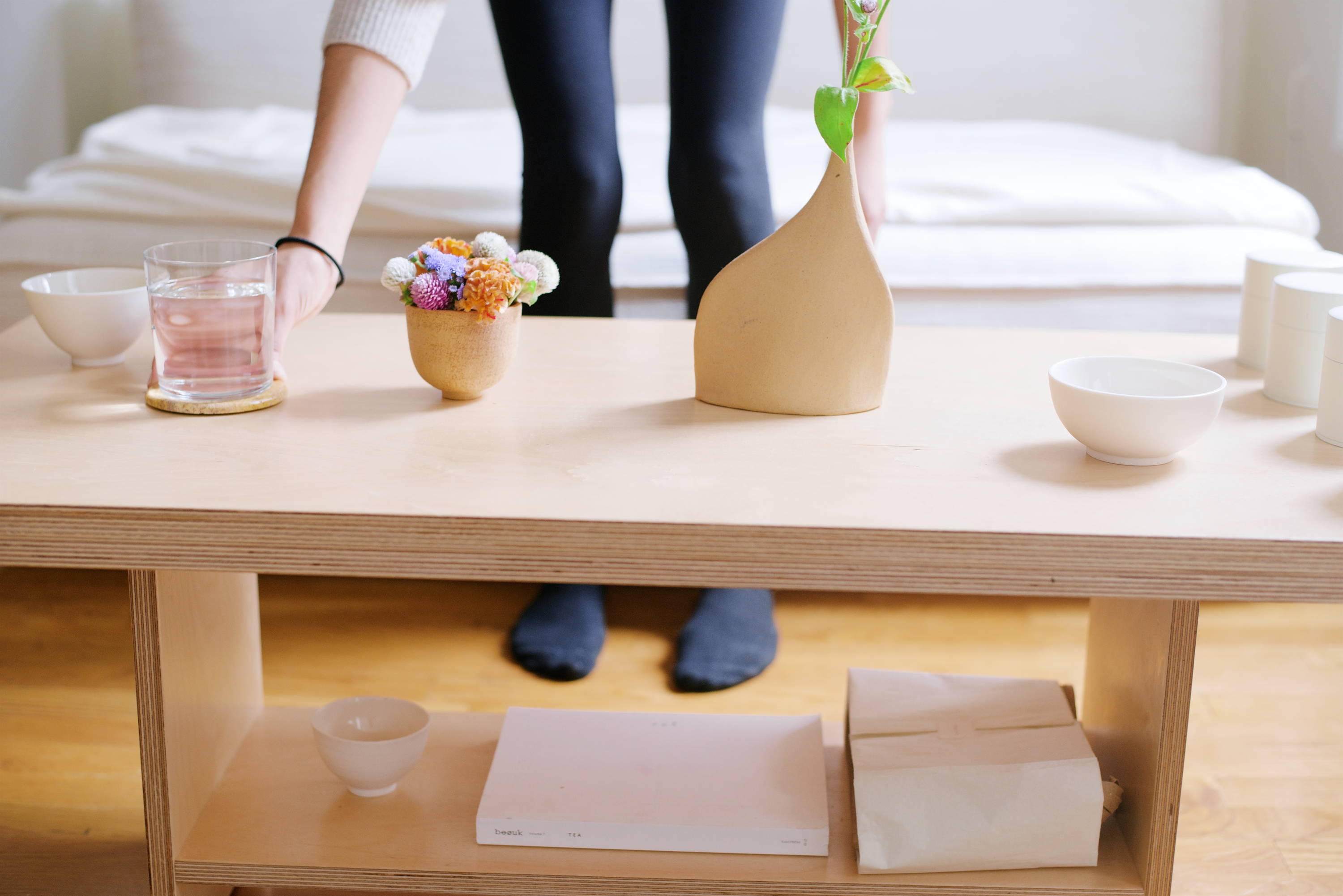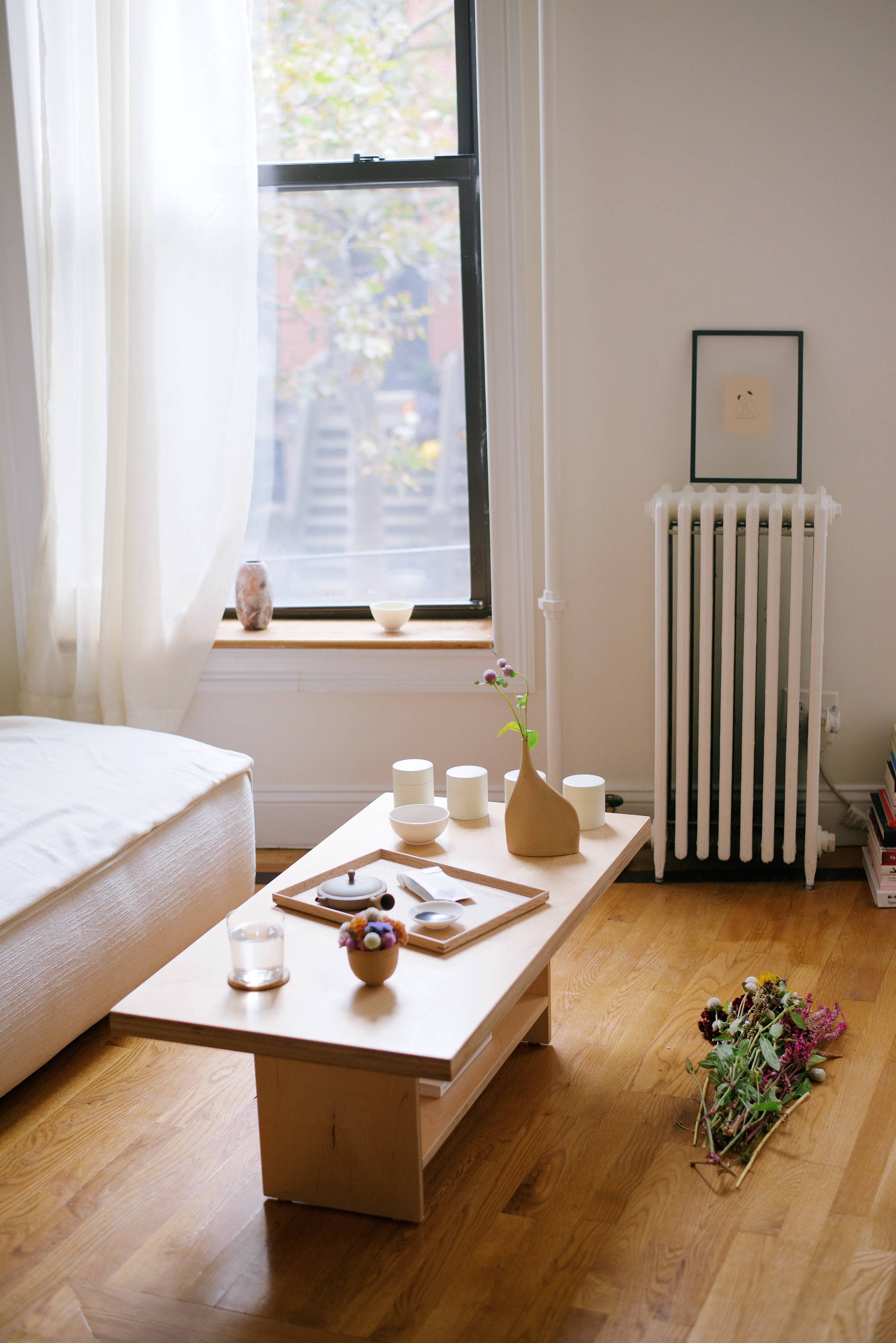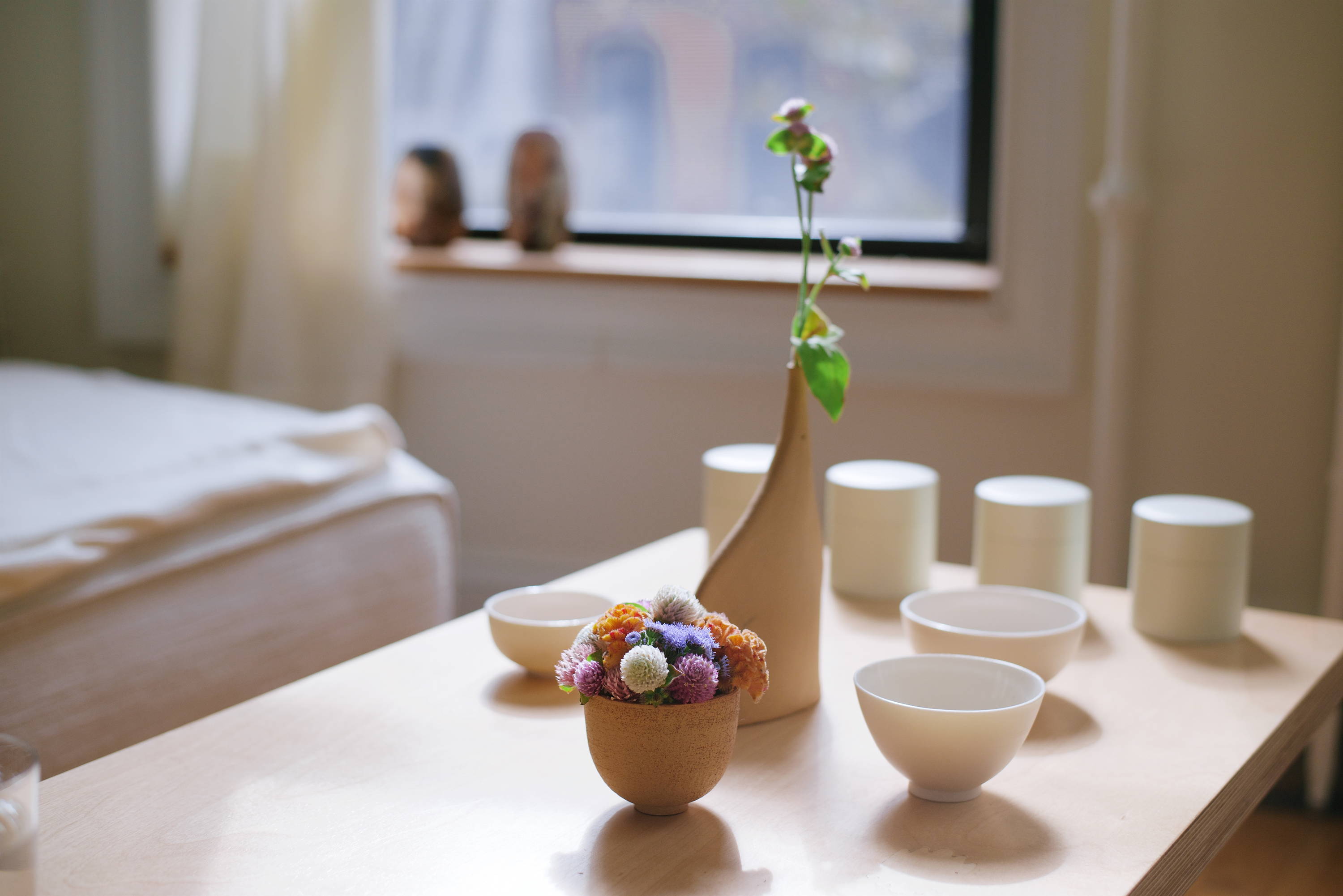 How did you first discover ceramics, and how has your relationship changed with the medium?
I first discovered ceramics in high school. I had space to create, explore, and think without many boundaries. Anything went. I started in handbuilding - I created large sculptural pieces and figurines of people in different expressive poses. For a long time I hand-coiled bowls and made vases from slabs of clay. I only discovered the wheel much later, and when I did it became an obsession. When I moved to San Francisco I joined a pottery studio, Hickory Clay, whose physical space and community helped shape and refine my style and taught me how much all of the little details like glaze matte-ness, texture, and weight mattered in creating pieces that were enjoyable to hold and experience. Around this time I discovered the world of loose leaf tea. I appreciated the level of curation and patience in ritual and wanted to create pieces that would play a part in that.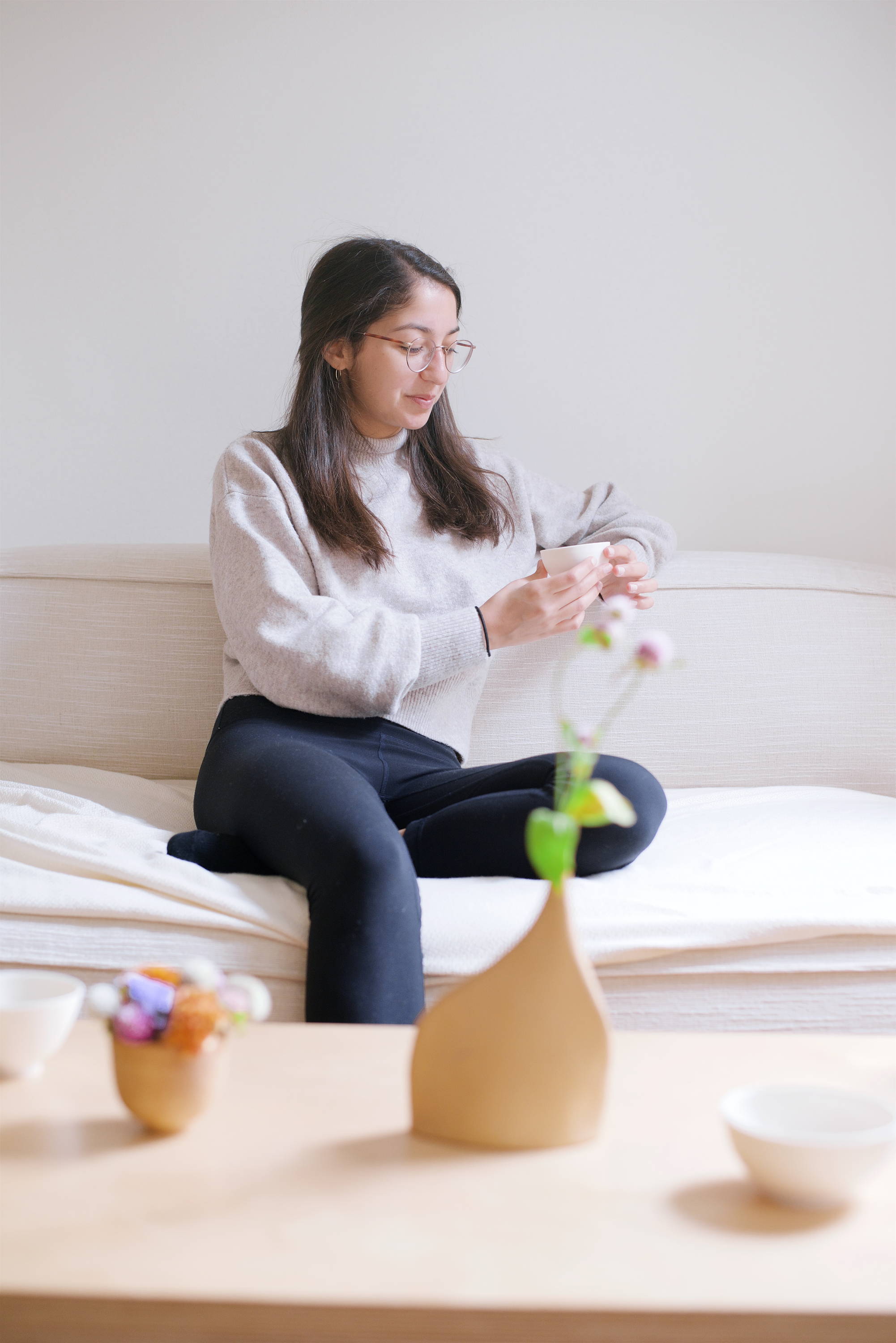 Where do you find inspiration?
A falling leaf, ripples of water, a nice door handle, a conversation, a tune, a pile of second hand items on the sidewalk. Anything, anywhere.
Do you have a morning ritual? What grounds you?
My rituals and routines change very often. I've always wanted to do something consistently every day. But with time I realized that my routine is to listen to how I feel each day and taking it from there. Most recently I've been taking morning walks, listening to music that makes me feel good, arranging flowers, and generally spending a lot of time with other people.
You recently moved to New York. Has the city changed your artistic perspective in any way?
New York is a city where anything goes, and it's been incredible to be surrounded by so many different people and see so many new things. It's sparked new excitement and has made me want and start to create even more in new, different forms.
Where would you like to be as an artist in 5 years?
I'm working towards creating imperfect objects. Asymmetrical, unpredictable. Very large, very small. Until now, I've strived to create almost perfect forms. But I'd like my work to more accurately reflect how I'm learning to view the world in embracing impermanence, imperfection, and being in the now. I also hope to add a performance and "live creation" aspect to my work such that it isn't just about the final product, but about sharing and experiencing the story with others along the way.
What do you enjoy outside of ceramics (and tea!)?
I love being with people, I love dancing, and I love improvisation. Now that I'm settling in to New York I hope to combine those things by bringing people together in my home and elsewhere.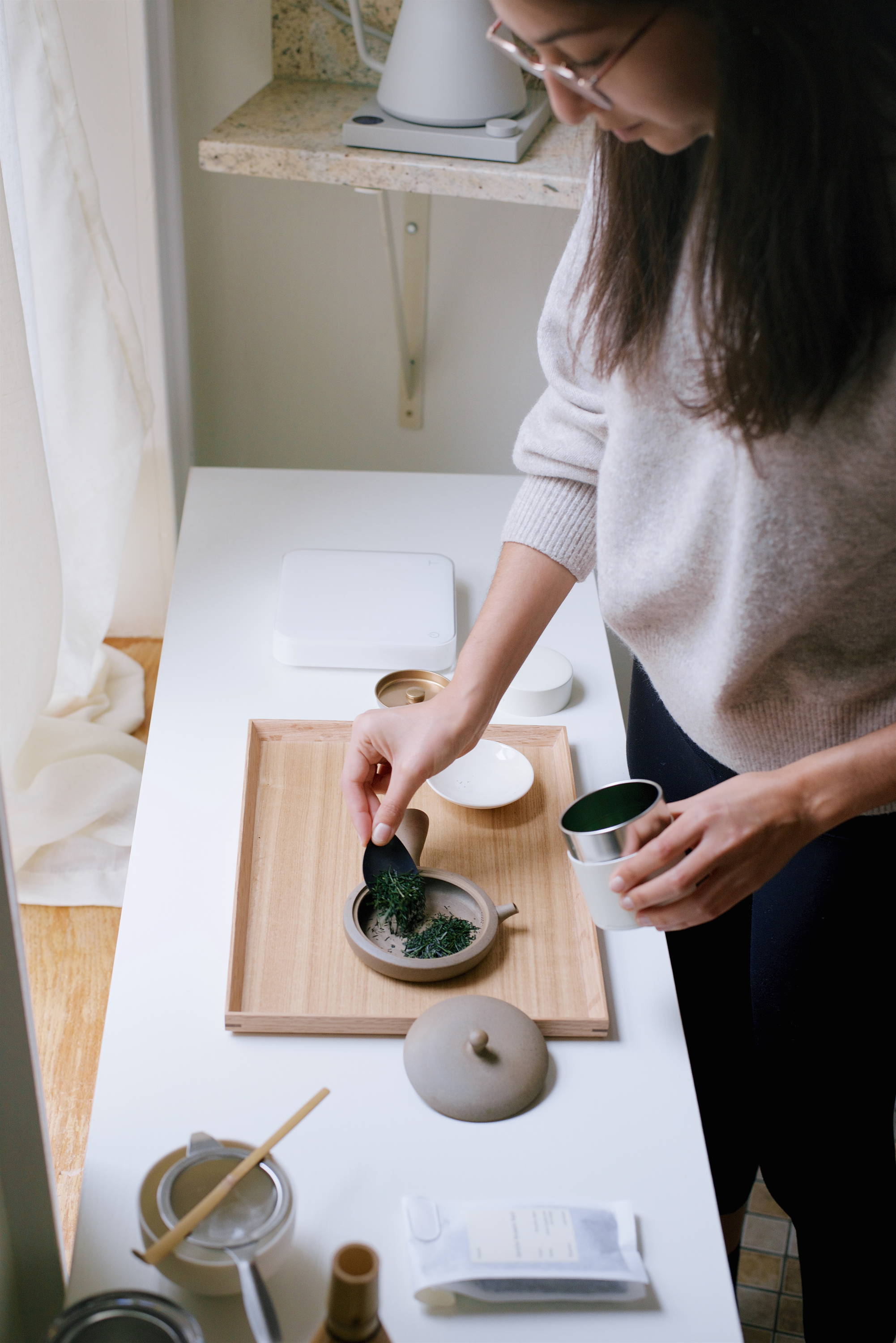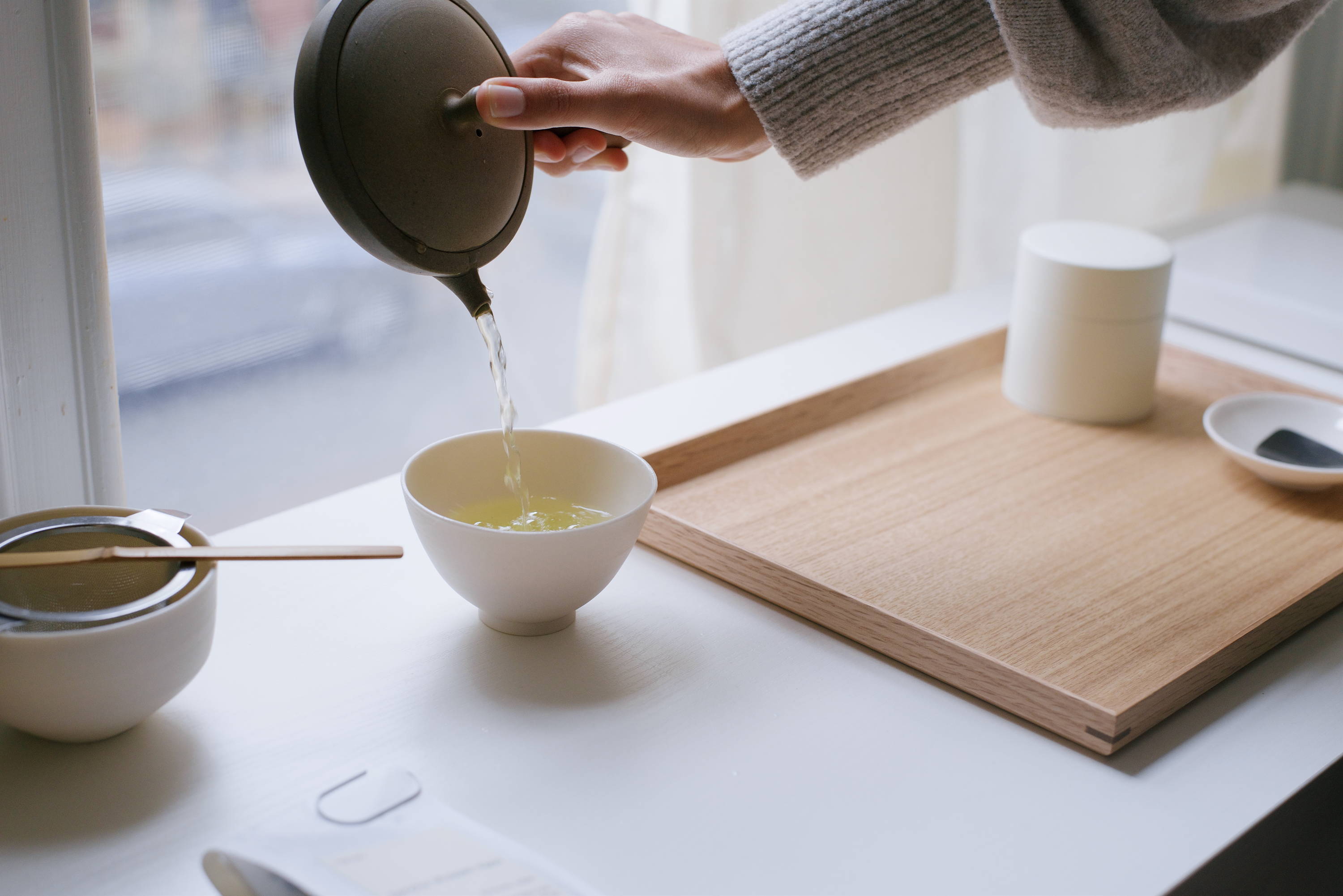 A collection of Noga's cups are available on our webshop. She showcases her work—including her experimental wares—on her Instagram.
Thank you for inviting us into your home, Noga! We are grateful for your friendship.