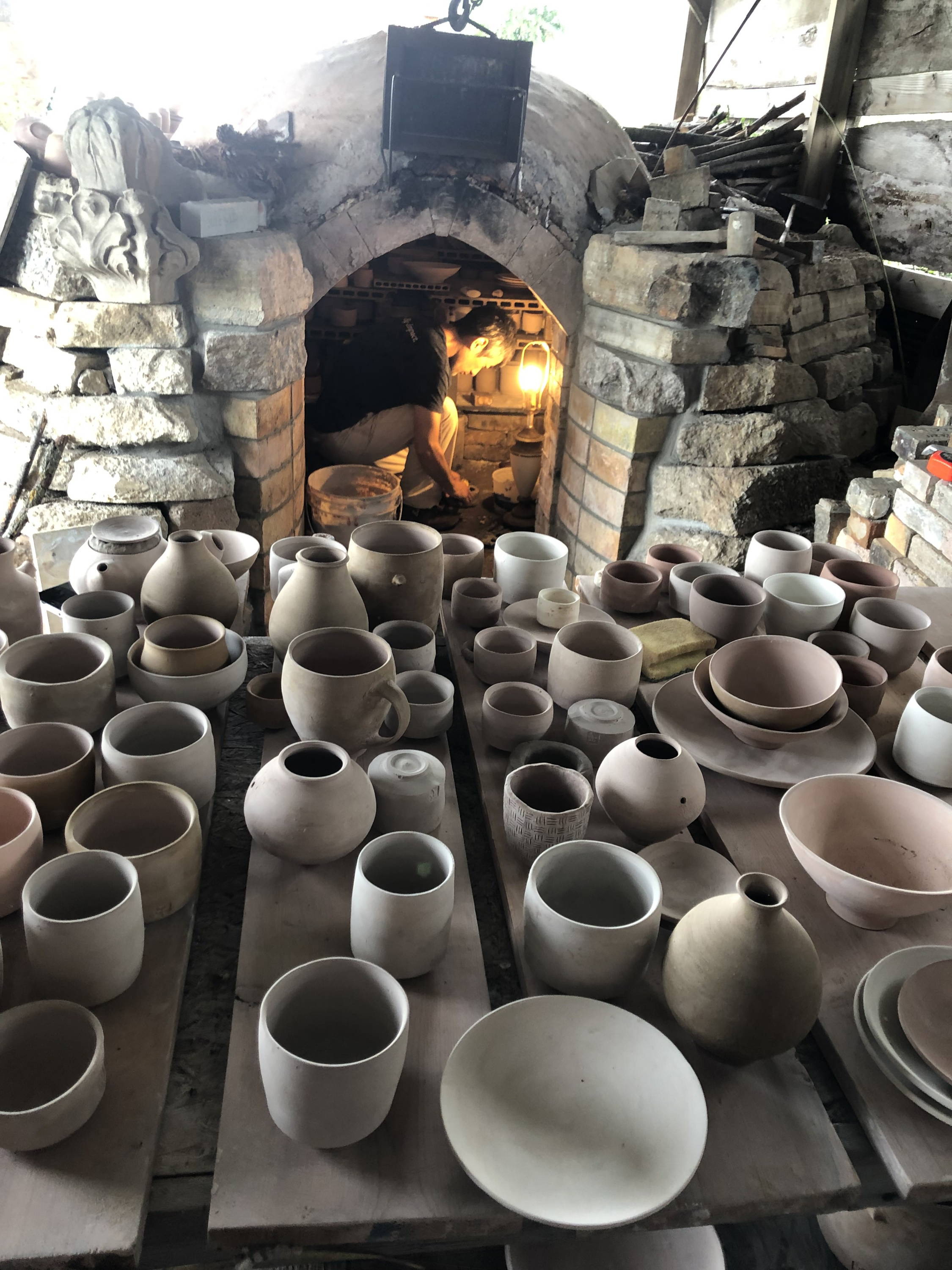 Photos courtesy of Shumpei Yamaki
In the world of handmade teaware, wood-fired pieces tend to attract the most attention—and for good reason. Each piece is unique, and one can never be sure how different elements, compounds, and the atmosphere will affect the results until the kiln is opened days later. That being said, a skilled craftsman knows how to prepare his kiln to create dynamic colors, textures and shapes. He is both influencer and influenced, able to control the flames in his kiln yet never able fully decide the outcome.

For Kamakura-born ceramicist Shumpei Yamaki, wheel-throwing and wood-firing is a meditative practice that allows him to communicate through art. Just twice a year, Shumpei fires his wares for 100 hours in his personal anagama kiln in Iowa to enhance the texture and shapes of his pieces. The results are breathtaking, one-of-a-kind pieces that feel at once distinct yet harmonious amongst each other.
View from Shumpei's home in Iowa. The ceramicist also makes stoneware dinosaur models.
First coming to the US to study the origins of street dance, today, Shumpei's experiences with movement and dance inform his perspective in ceramics. He writes:
"When water flows on the surface of clay on a pottery wheel, my hands dance to rhythm and my mind stretches into meditation. Imagination and feelings about clay and water take me to a state of mind as "second nature". As street dance and clay combine through me, the true primitive concepts of these two art forms communicate themselves to the audience; one is ephemeral, the other is permanent."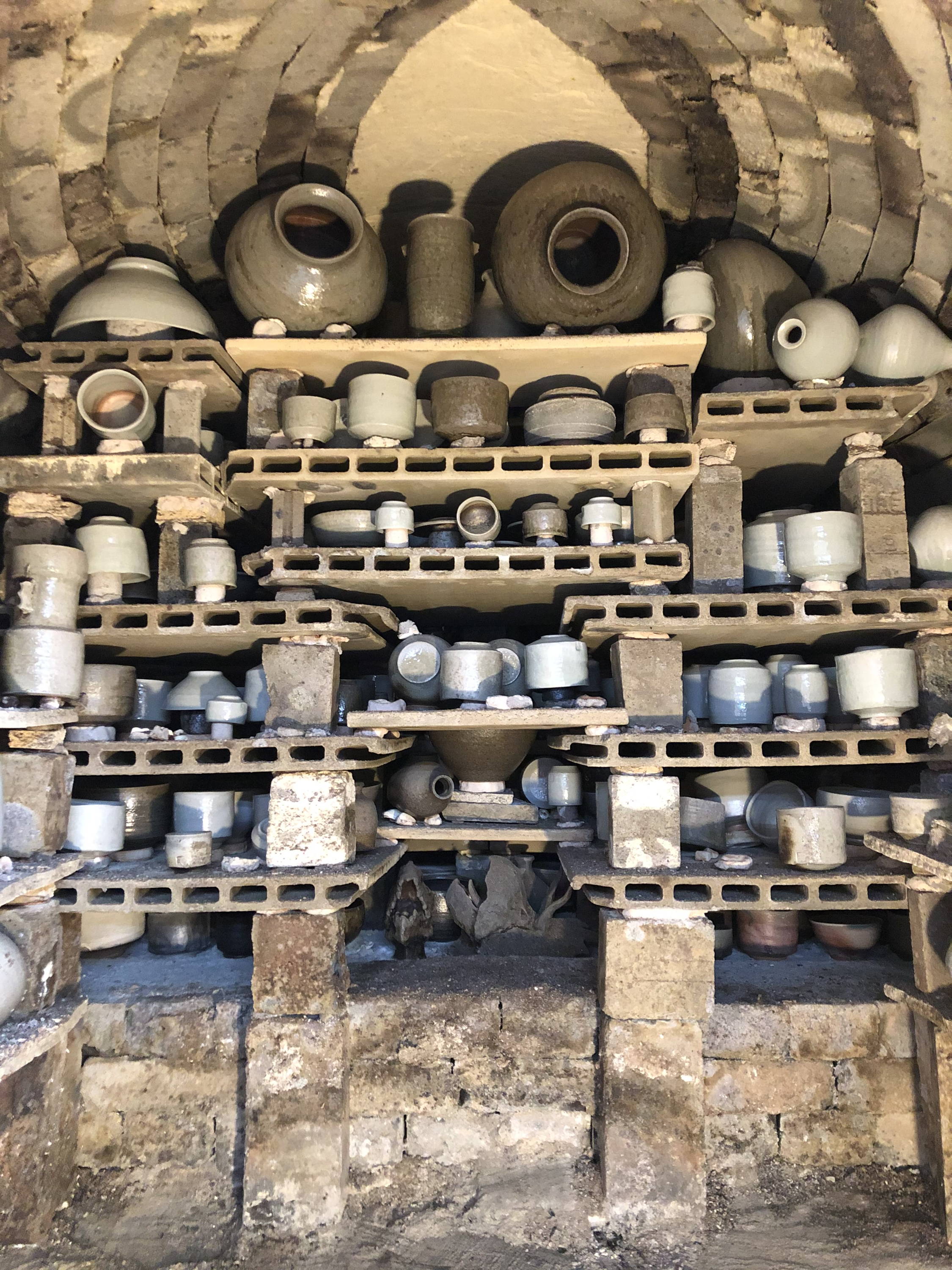 Unloading Shumpei's anagama kiln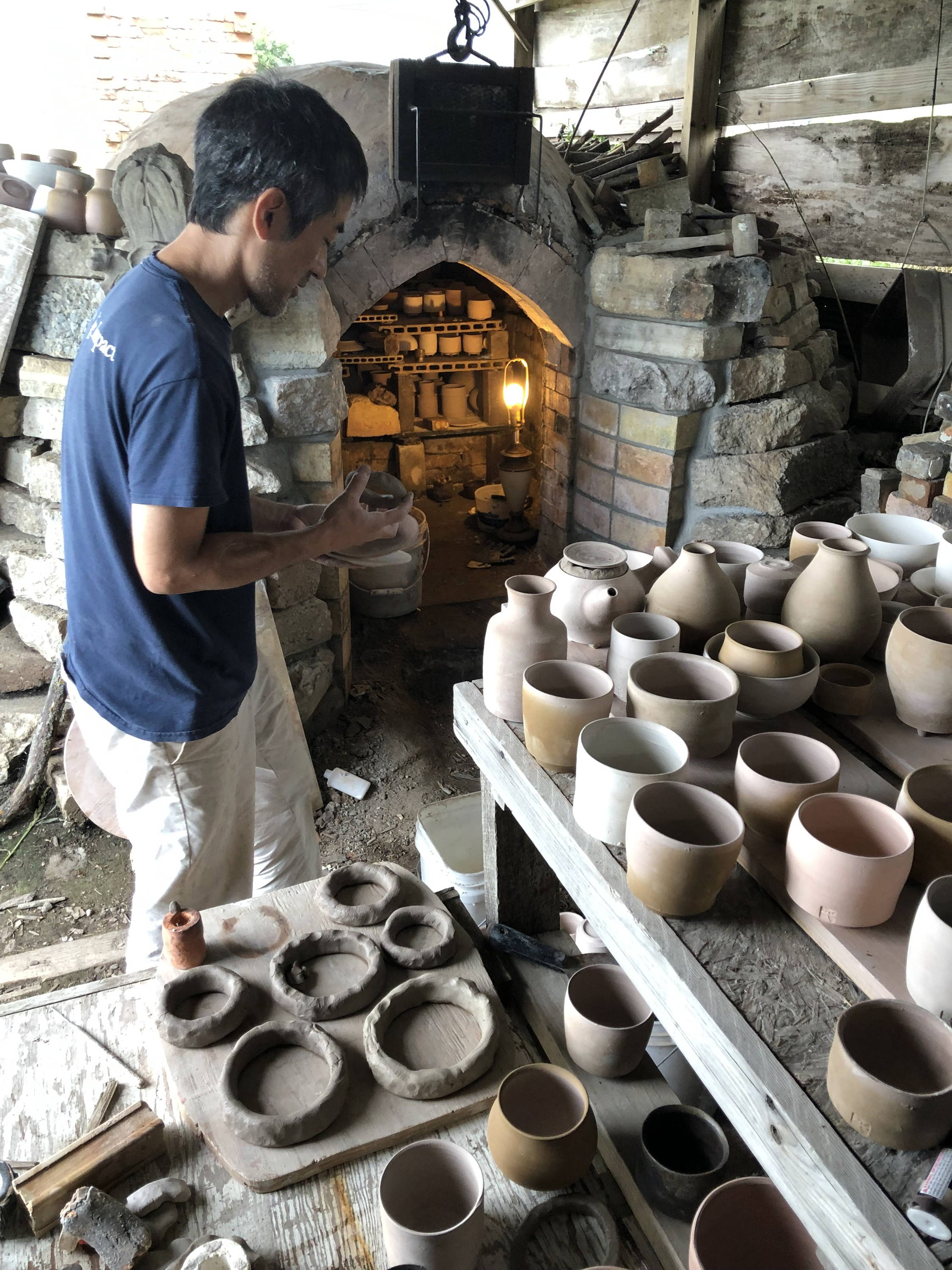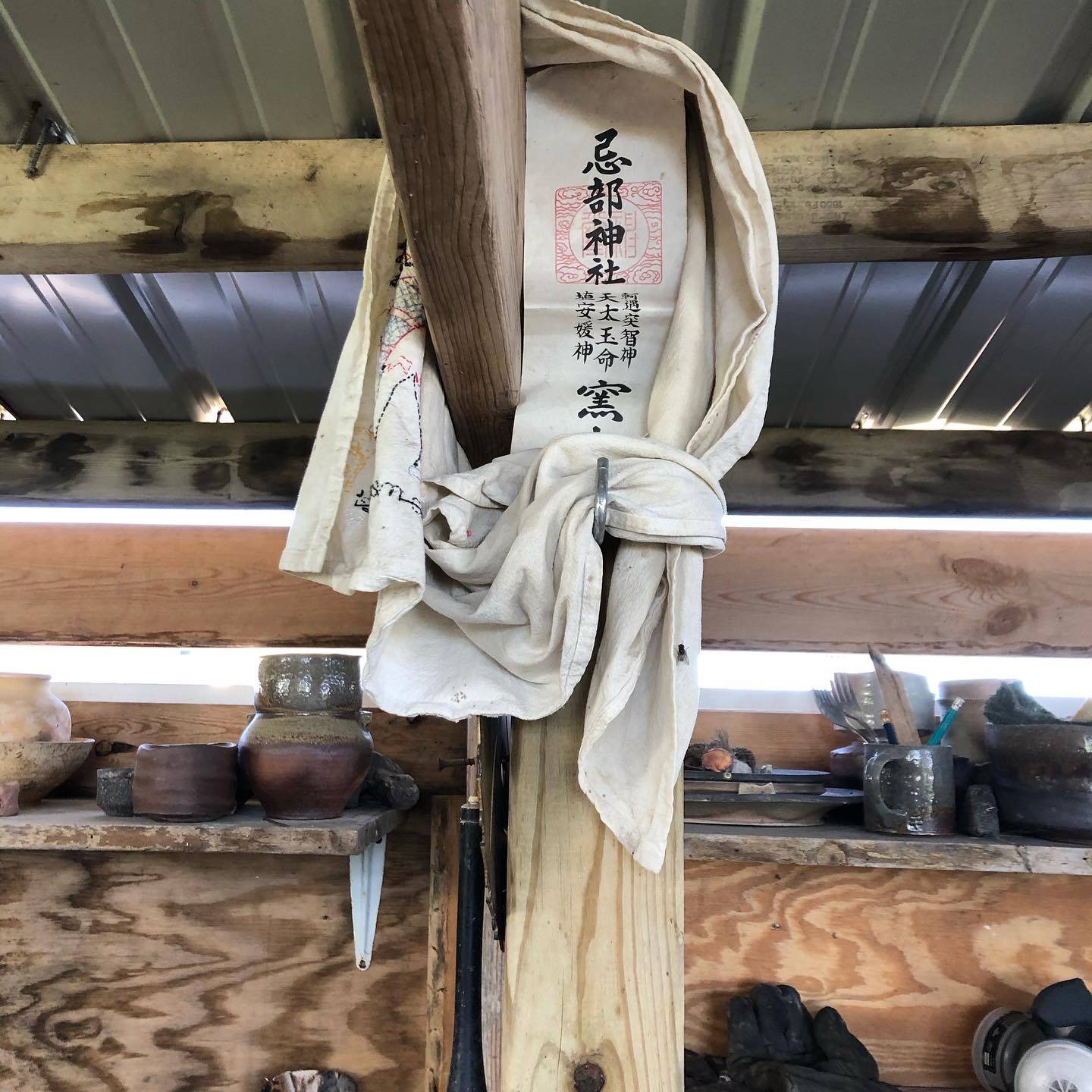 In Shumpei's production studio
Aside from aesthetics—one tea cup from a recent release shimmers with kelp green luminescence, while another of the same firing is a frosty white reminiscent of snowcaps—Shumpei's wares are best understood when one considers the care and spirit he injects into each piece. From throwing to glazing to eventually loading his kiln, Shumpei carefully allows each piece to find its fullest expression, preferring to craft with feeling rather than create uniform collections of production tableware. His wares reflect the spirit of Japanese tea ceremony: each piece representing a moment in time and space, never to be recreated, a once-in-a-lifetime opportunity captured in stone.