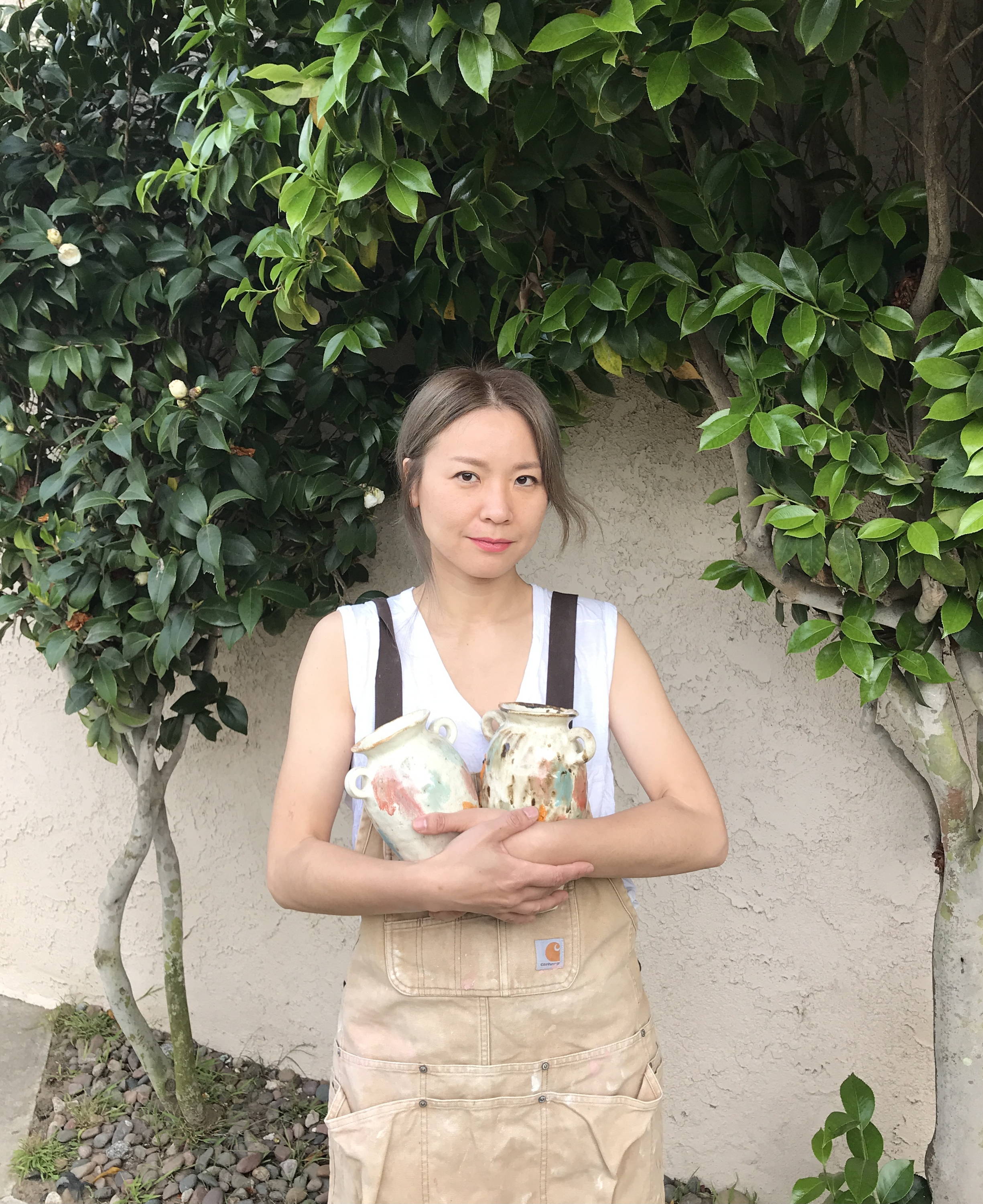 With the proliferation of handmade pottery these days, it is rare to come across ceramics like Chie Fujii's: opinionated and entirely unique yet friendly and approachable. Originally from Tokyo, the Los Angeles-based ceramicist crafts functional, creative teaware that has been shown in exhibitions spanning Japan, New York, and San Francisco.
Drawing inspiration from her background in fine art and historical Japanese sculpture, Chie seeks to elevate the principles of wabi sabi in a modern, attractive, and lighthearted way. While many classically trained artists aim to perfect their use of technique and skill, Chie strives to create useful objects that capture the humanity of art, oftentimes "destroying" the fundamentals of her fine art background to do so. Her pieces find a heartfelt balance between the beauty of symmetry with the warmth of handmade objects.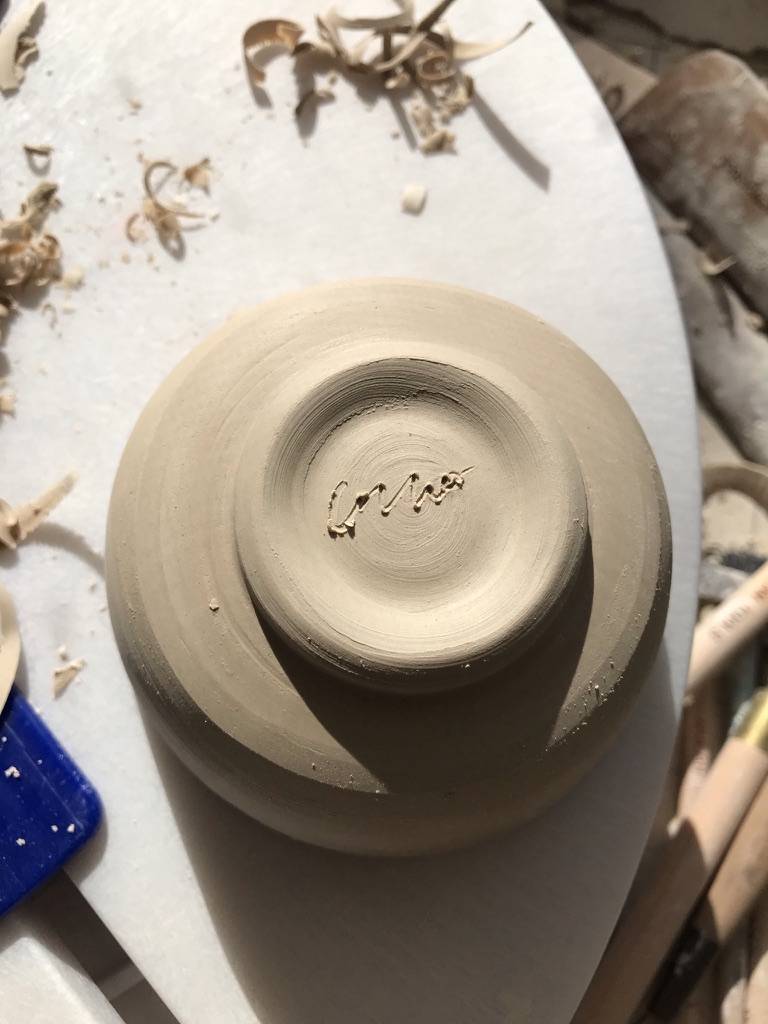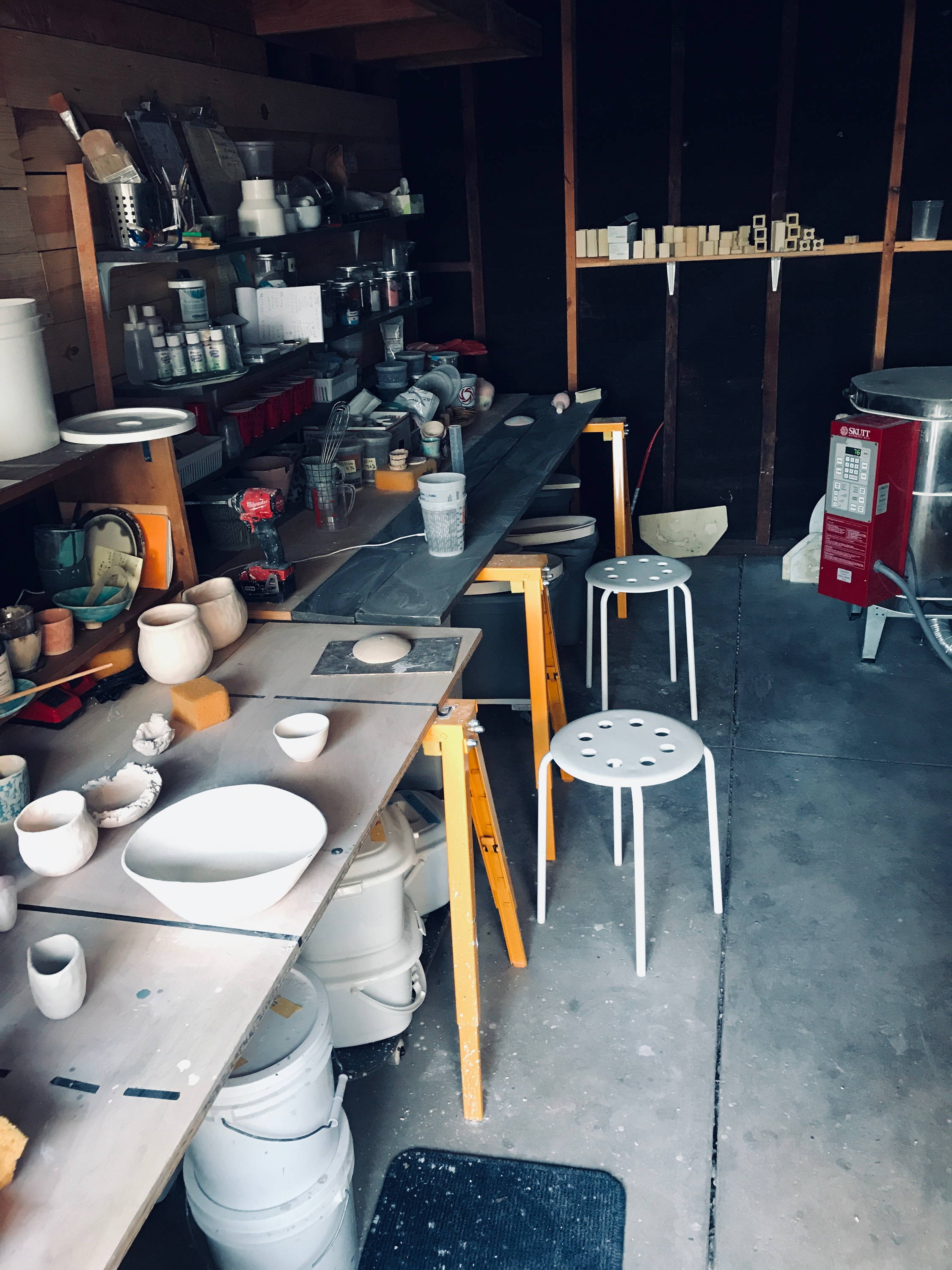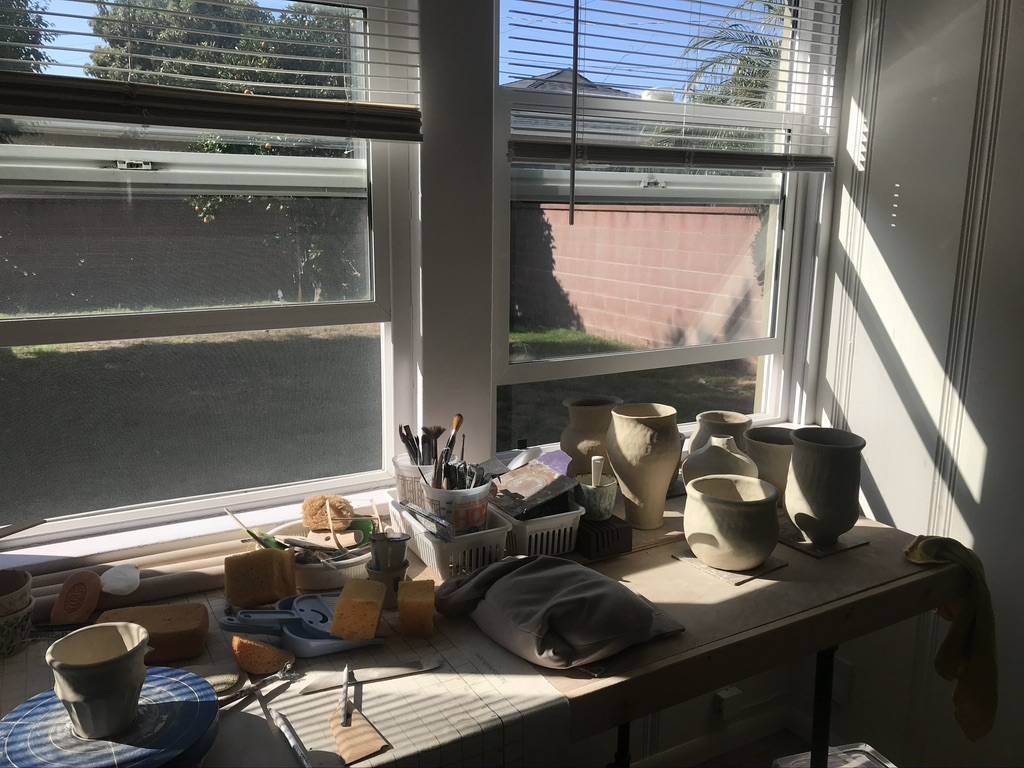 Chie's production studio in Los Angeles
Though Chie's pieces are unquestionably rooted in her Japanese heritage, her work to blend tradition and modernity comes to life through her experience as a US-transplant. Her signature "drawing" cup features hand-etched lines alongside a wabi-style glaze on the cup's lip. The lines and drawings—unique to each cup—reflect her time learning English as a second language when she first moved to Los Angeles. Forced to reconstruct her thoughts with new vocabulary, she initially drew mixtures of Japanese and English words on her cups to capture the feeling of being limited by language. She particularly included positive thoughts in her drawings, such as words of beauty, morning, and joy. Through this process, Chie's drawing cups come to reflect her voice as a Japanese potter living in America.