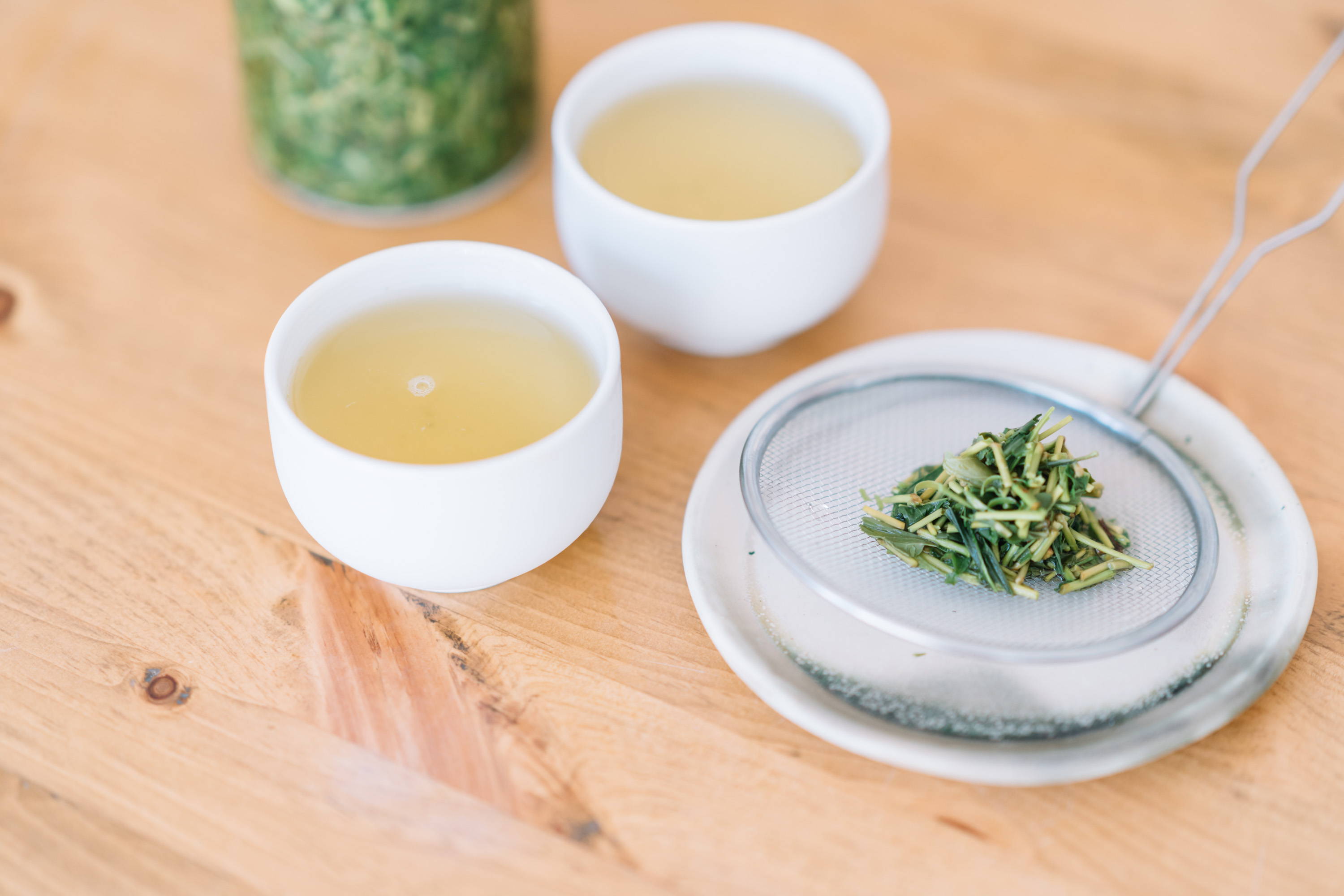 After spending most of the year shrouded in breezy fog, rare moments of desert heat in San Francisco are enjoyed with steadfast solidarity, from picnic blankets taking up every inch of Dolores Park to block-long waits for Bi-Rite ice cream.
As for us, nothing quenches our thirst like homemade iced tea. You'll sometimes find us cold brewing a bottle before bed, creating our own version of bottled tea to sip at the park. Meant to be prepared in large batches and drunk without care, here are our recommended recipes for iced green tea.
There are two ways to make iced tea: (1) brewing the tea hot then chilling over ice ("flash brewing"), or (2) cold brewing. Like coffee, cold brewing extracts more slowly that flash brewing. Generally, the result will be a smoother, less bitter tea.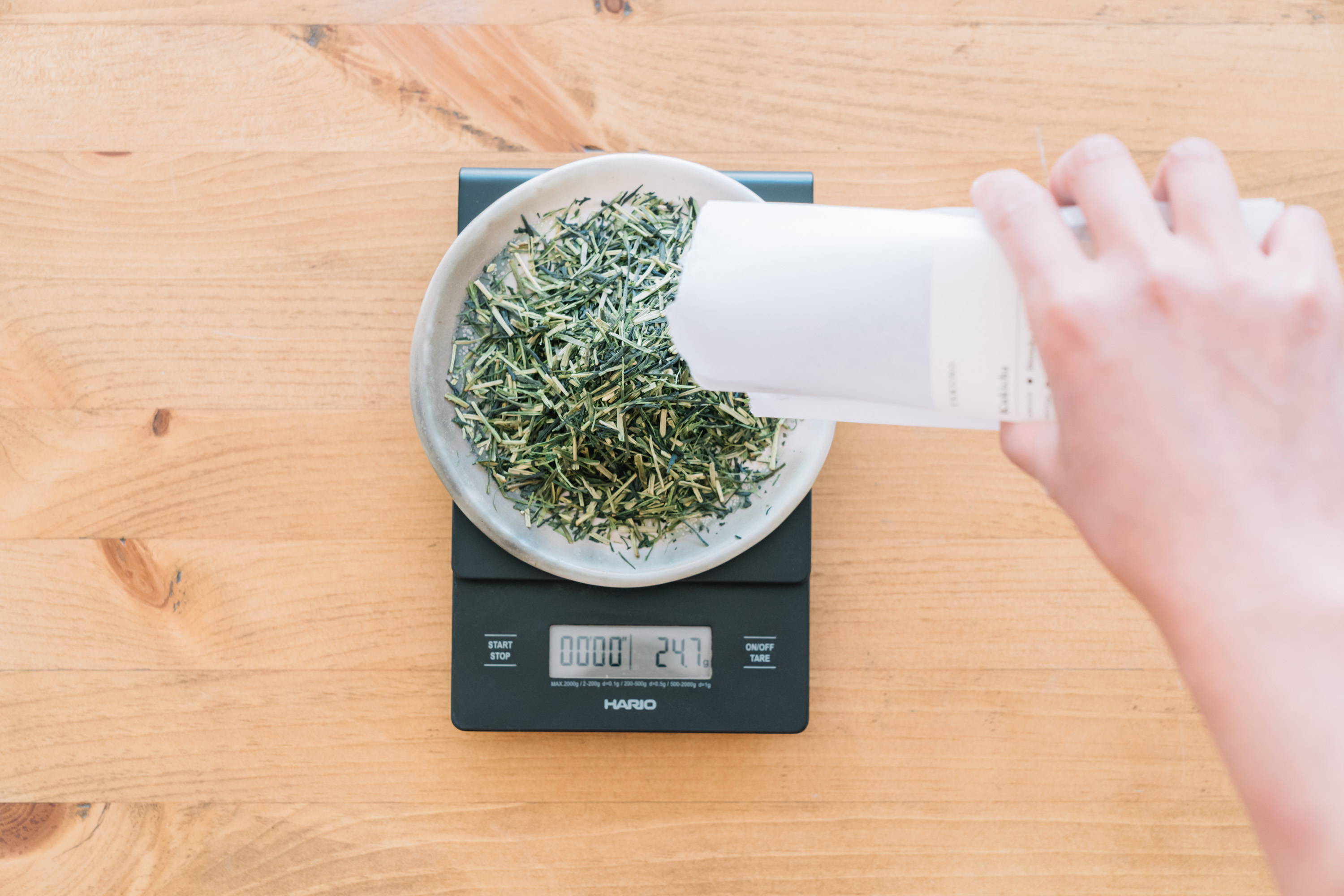 Flash Brewed Iced Green Tea
• 150ml (5oz) filtered or spring water
• 8g green tea (see note below)
• 6 ice cubes

1. Heat your water to 176ºF.
2. Add tea leaves. Brew for 2 minutes.
3. Strain and pour immediately over ice, which will dilute the tea to the proper strength. Enjoy!
Cold Brewed Iced Green Tea
• 750ml (24oz) filtered or spring water
• 24g green tea (see note below)
1. Mix tea leaves with water in a carafe or cold brew bottle.
2. Cover and refrigerate for 2-6 hours.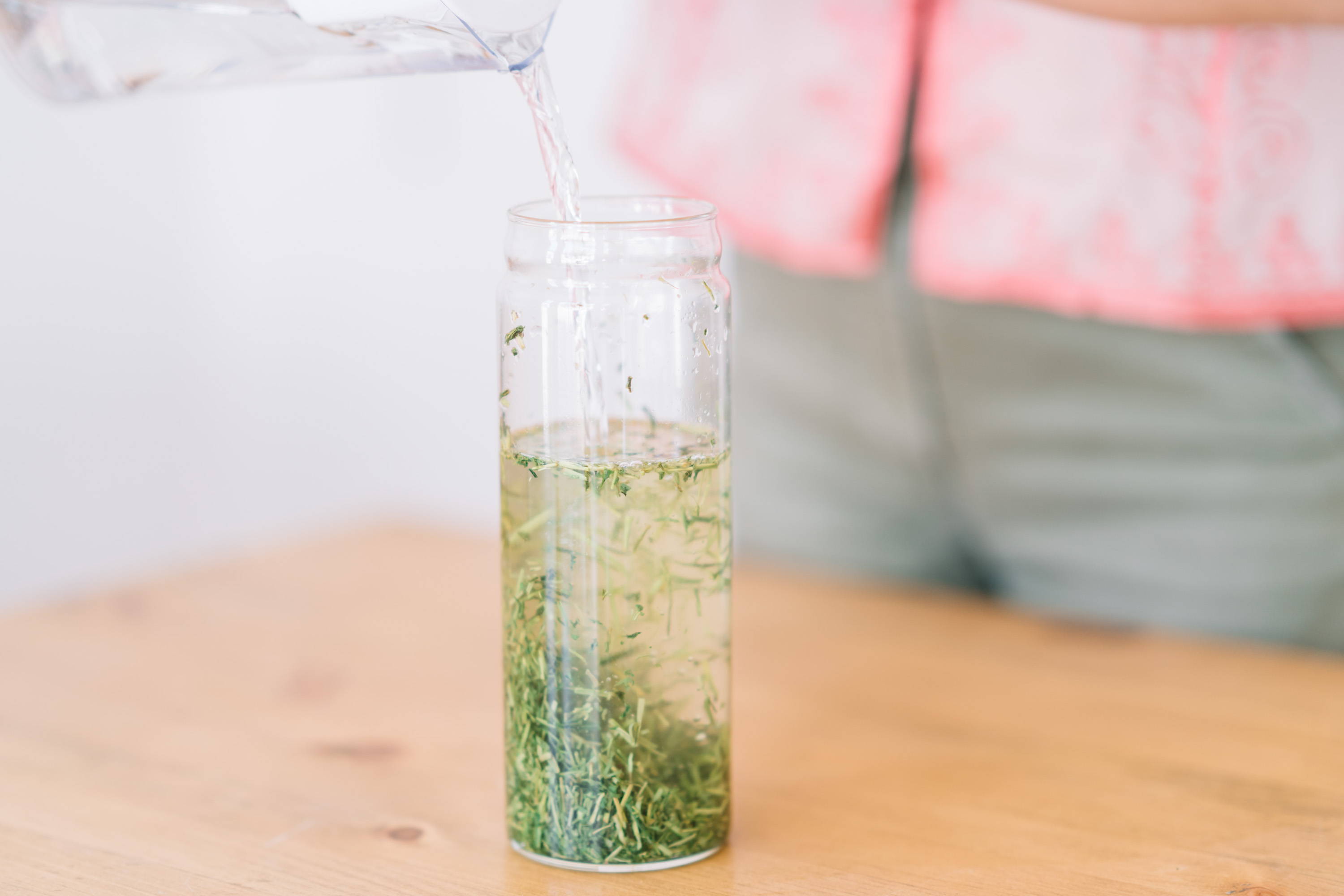 We tested our recipes with several different teas, comparing grammage, brew time, and flavor profile. For both styles of brewing, we prefer green teas that are naturally sweet or floral rather than vegetal or umami. Below are recommended teas from our collection and the flavor profiles at different brew times:
A tea with plenty of sugar notes, Kukicha makes a refreshing cold brew that becomes sweeter with time.
2 minute flash brew: Vegetal, overripe fruit with some bitter undertones.
2 hour cold brew: Saline and brothy with medium body. For fans of umami-rich teas. Consider brewing longer if one prefers a sweeter iced tea.
4 hour cold brew: Fruity, sweet profile reminiscent of preserved lemon.
6 hour cold brew: Primarily light, sweet.
When cold brewed, Kōshun extracts with a refreshing florality and no astringency.
2 minute flash brew: Closest to its hot brew counterpart. Floral, grassy, some floral bitterness depending on how much ice is used.
2 hour cold brew: Refreshingly light, floral, quenching texture akin to the juice from a watermelon rind.
4 hour cold brew: Floral, potent. Our preferred strength.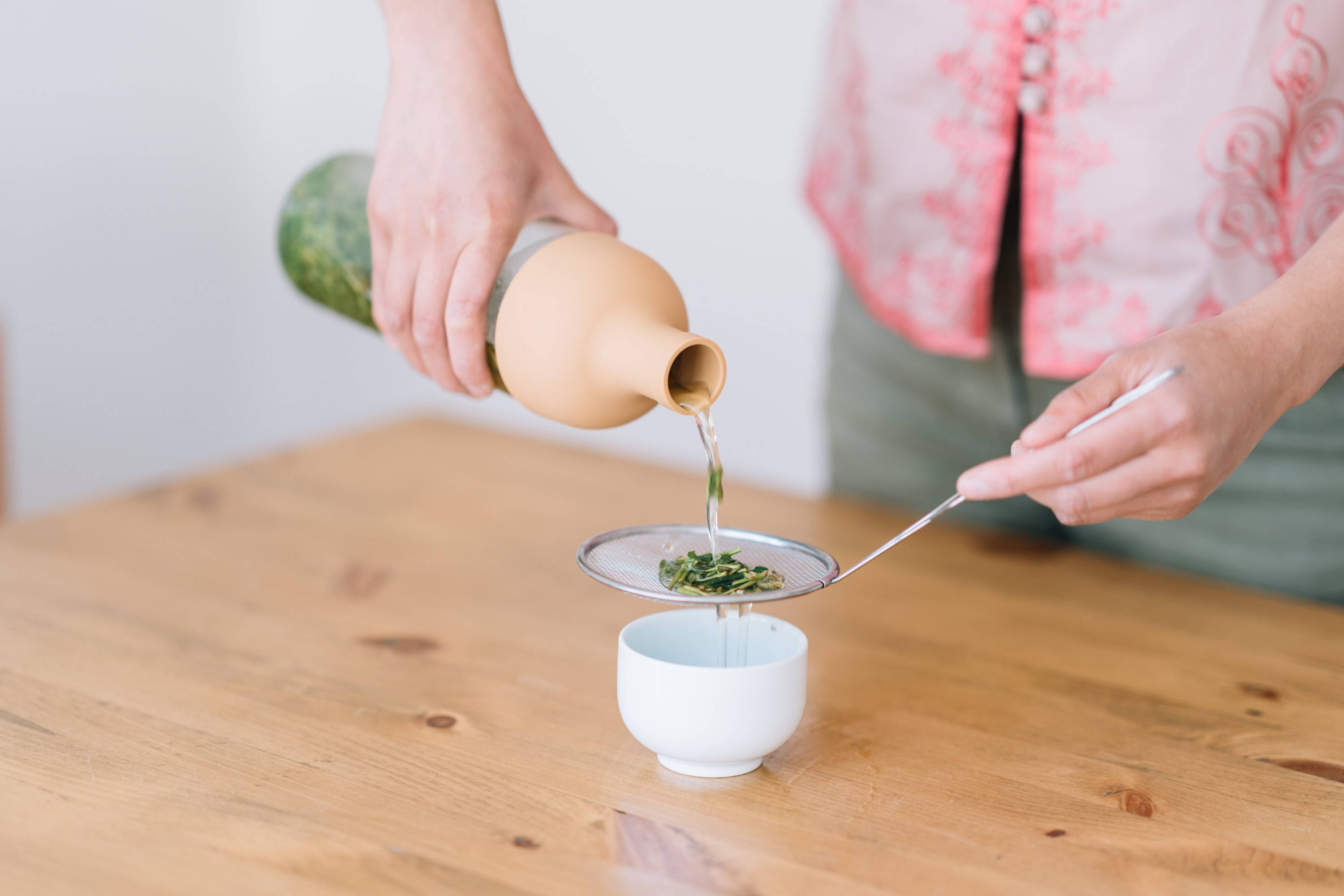 • Filtered or spring water is critical to enhance the clarity of flavors.
• You may find that Japanese green teas extract faster than Chinese greens, since Japanese leaves are broken. When first testing a cold brew recipe, we recommend brewing for 2 hours, tasting it, then checking every other hour until you reach your desired potency.
• If you would like a slightly sweet tea, mix 0.5 cups of simple syrup per 750ml of tea. That equates to roughly 2 tbsp per serving.
• You should not need lemon if you are using a high quality green tea; the primary use of lemon is to cut the bitterness of lower grade teas.
• For cold brewing, any pitcher or carafe will work. You can also use a French Press or dedicated cold brew bottle.