A well-made bowl of ceremonial matcha relaxes and enlivens, offering energy, a moment of presence, and most importantly, a tasty way to start your morning (we prefer lattes in the afternoon). It should have a freshly sweet aroma, creamy mouthfeel, and a smooth, even layer of foam on top. We love it best early in the morning just as the sun is peeking out, before the rest of the world wakes up, where there is barely a sound save the soft rush of our whisking. Below, two recipes for ceremonial matcha preparation, using just water and high quality matcha powder (for markers of high quality matcha, read more here).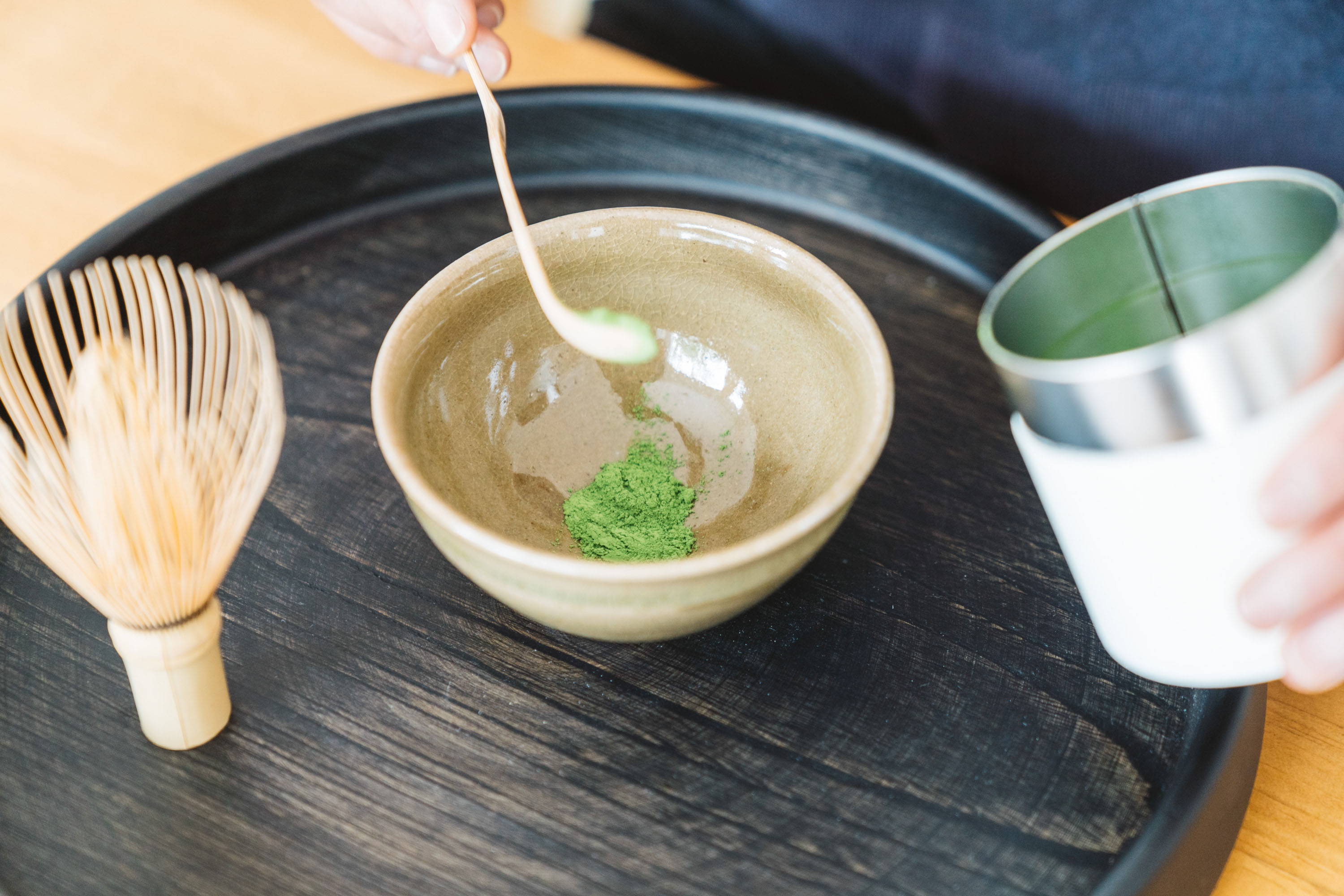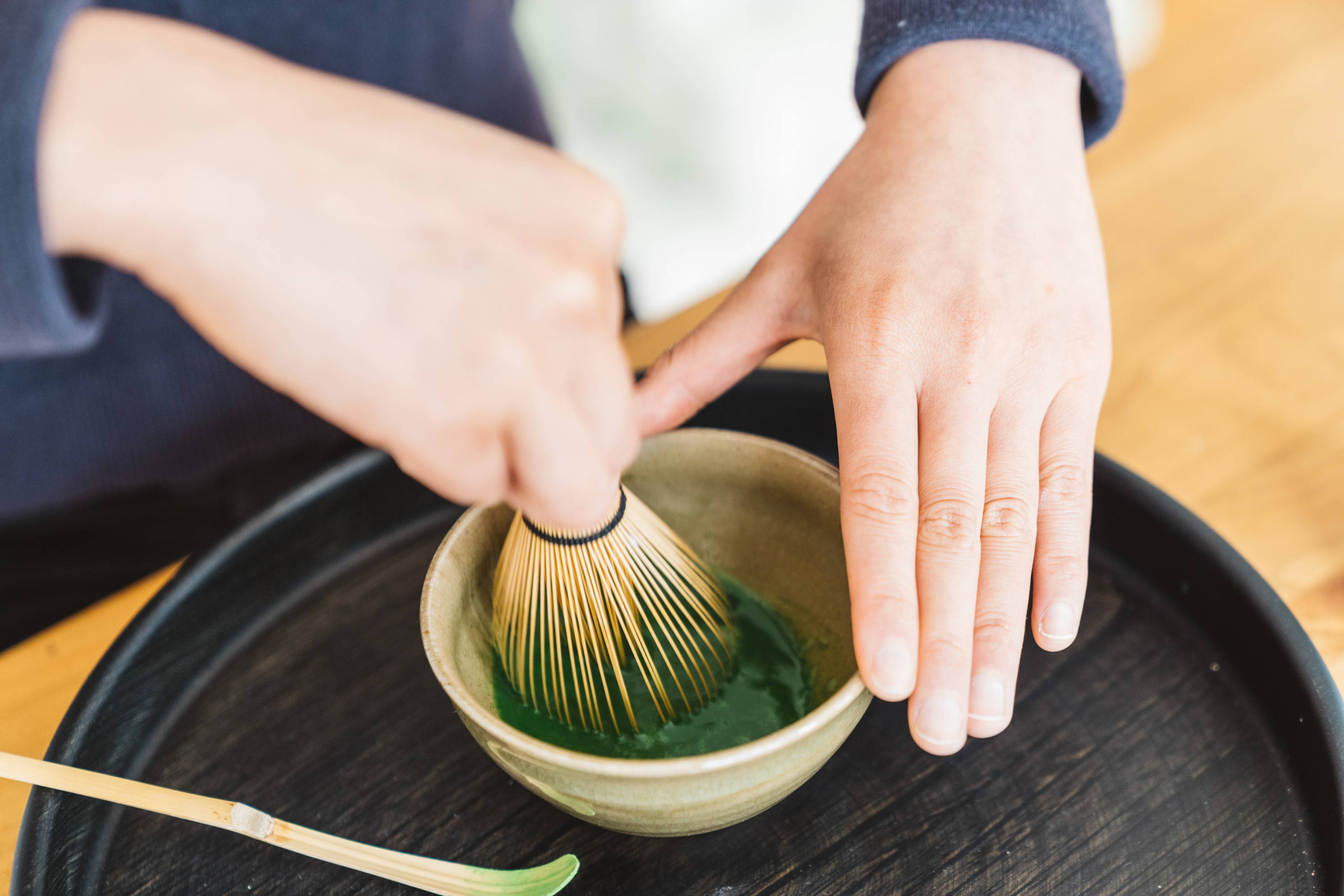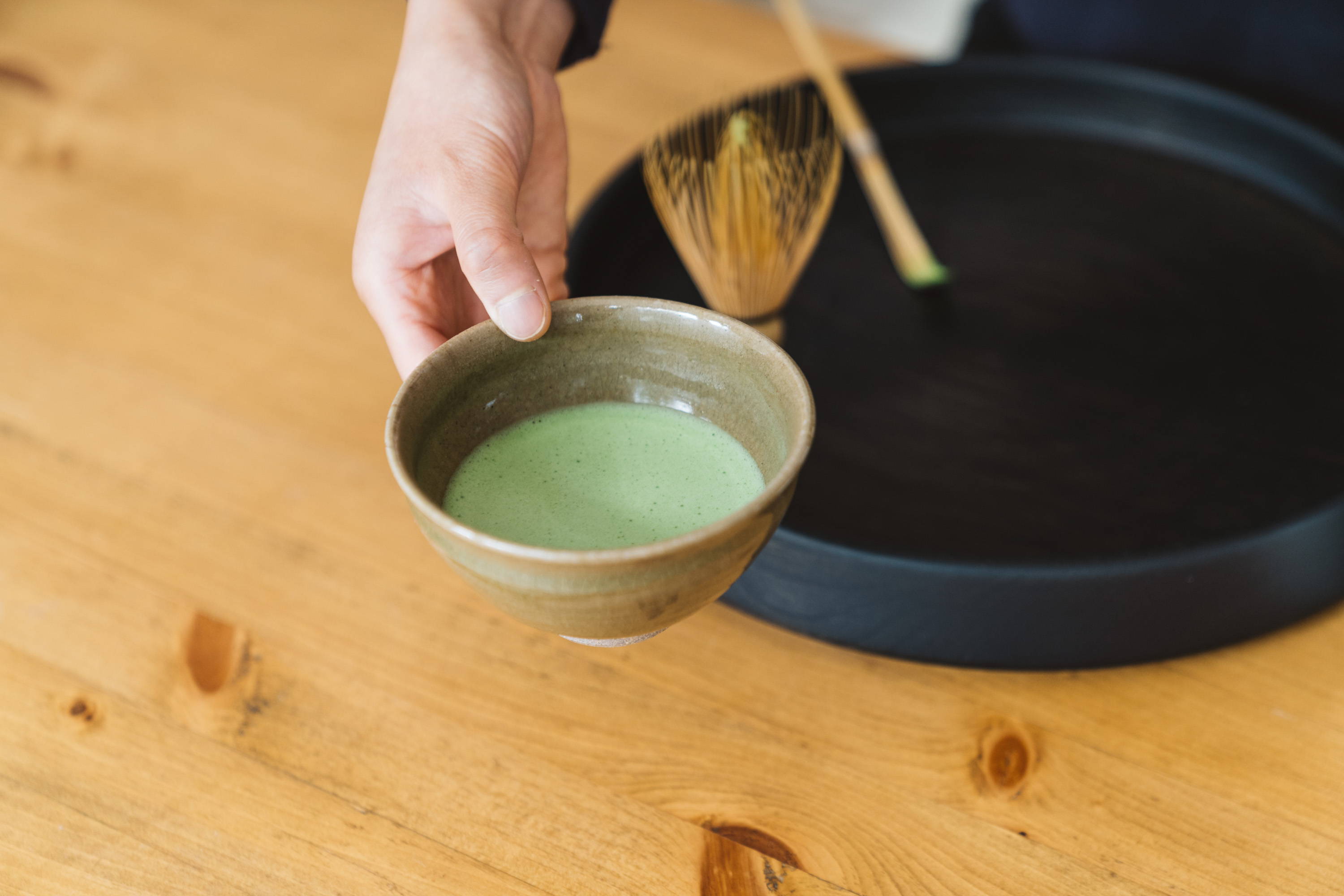 Ceremonial Style Preparation
There are two types of traditional preparation rooted in chadō, or Japanese tea ceremony. Known as usucha and koicha, these styles of preparation have long, cultural histories with Zen Buddhism and social gatherings with friends, and we enjoy matcha for both its flavor and meditative benefits. Through the focused preparation of matcha, one might feel an appreciation for the every day and inspiration towards the beauty in life.
How to Prepare Usucha ("thin tea")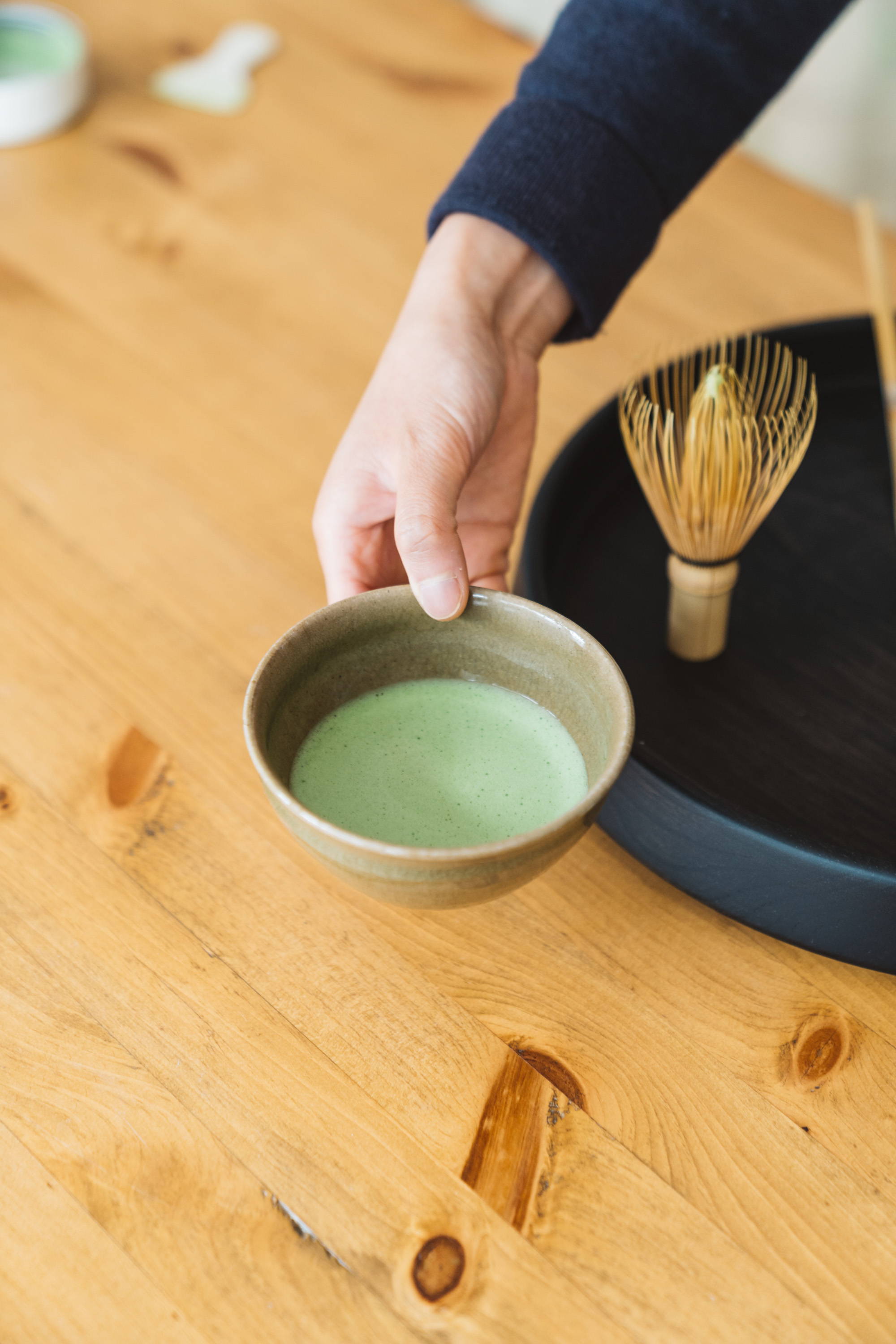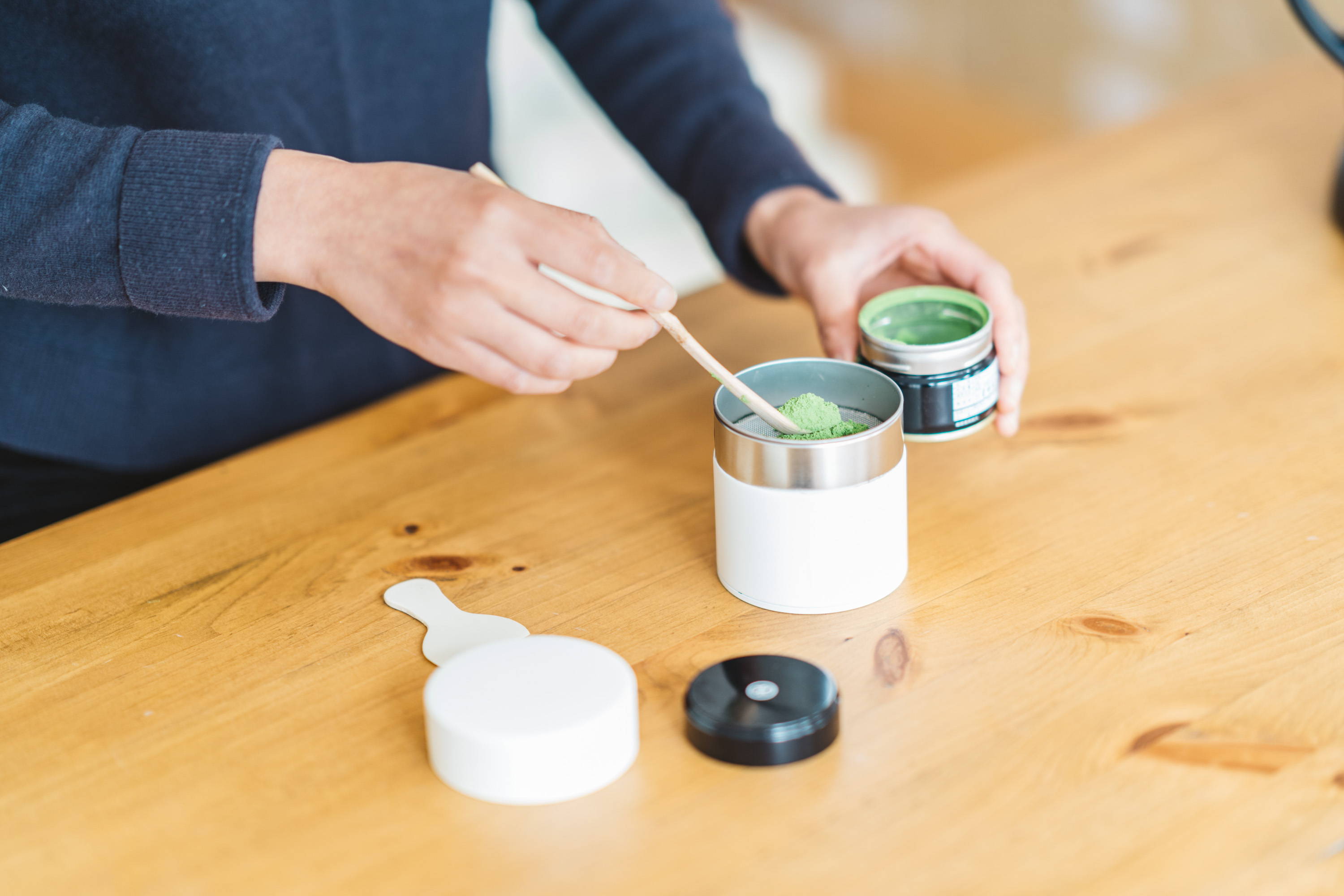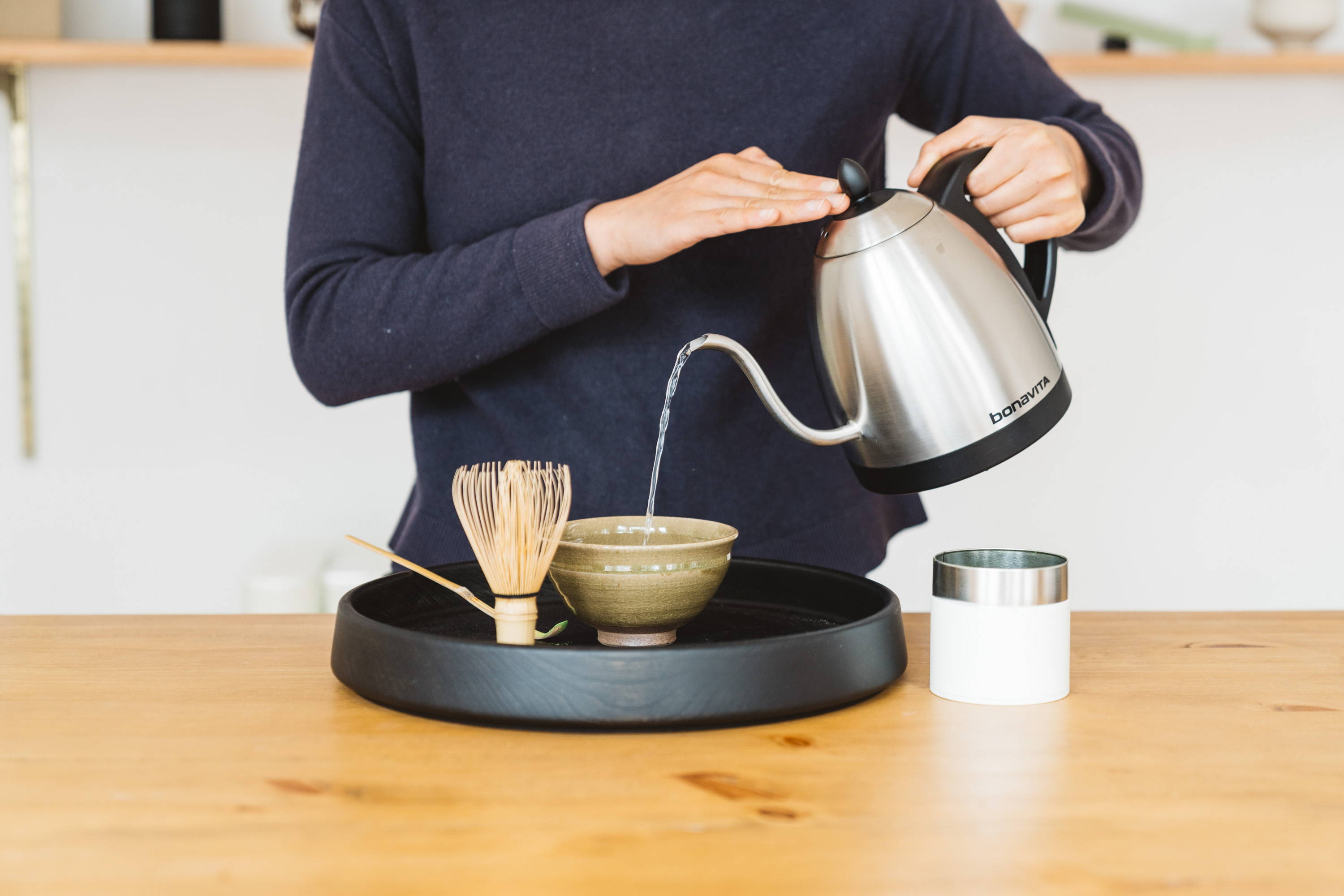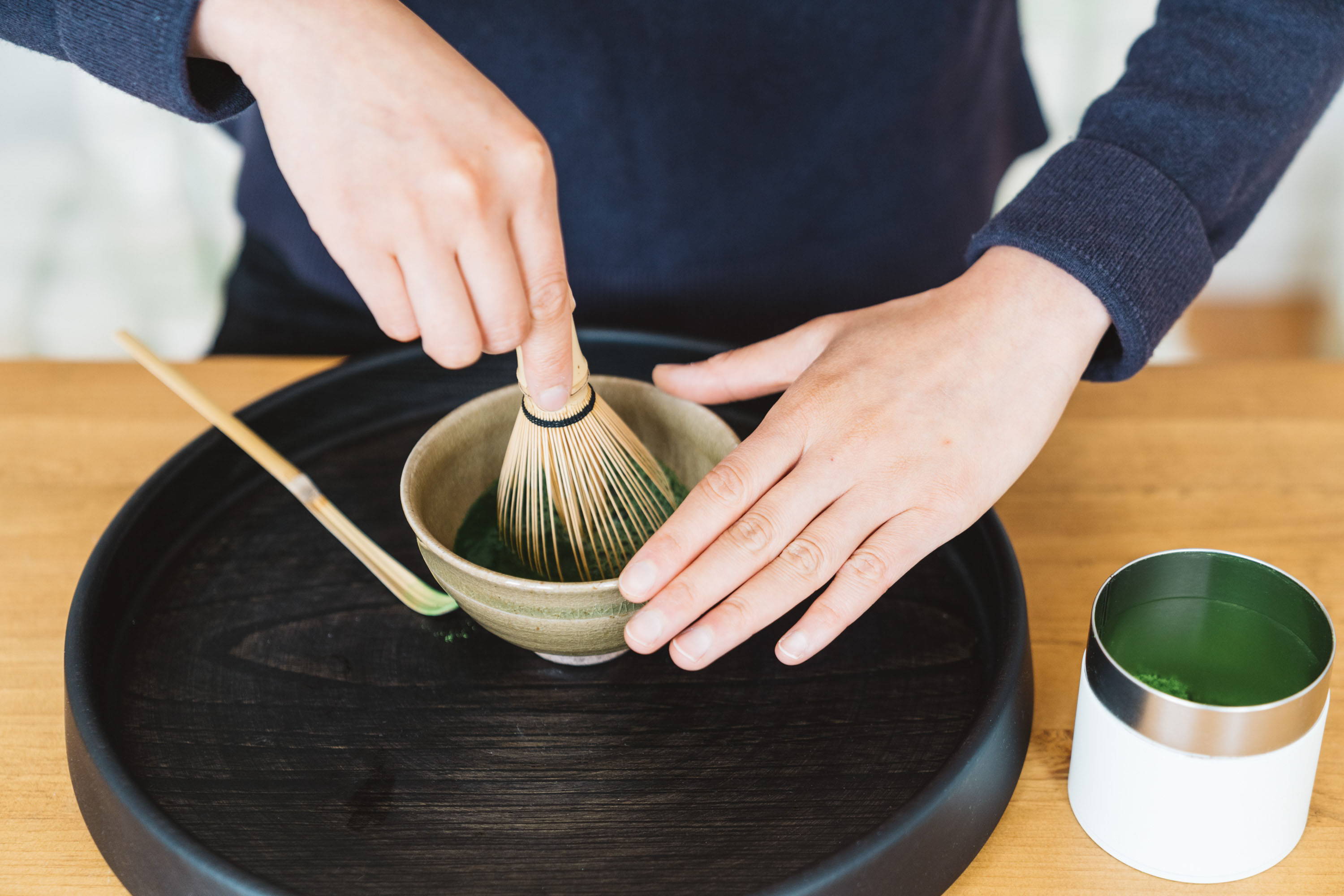 1. Heat filtered water to176ºF.
2. Rinse a chawan (tea bowl or small rice bowl) and bamboo whisk with warm water.
3. Sift 2 grams (0.5 tsp) of matcha into your bowl and add 75 ml (2.5 oz) of water.
4. Whisk in a W or M-shape motion for approximately 45 seconds to aerate the matcha and create froth.
5. Enjoy immediately, as matcha settles and separates from the water quickly.
---
How to Prepare Koicha ("thick tea")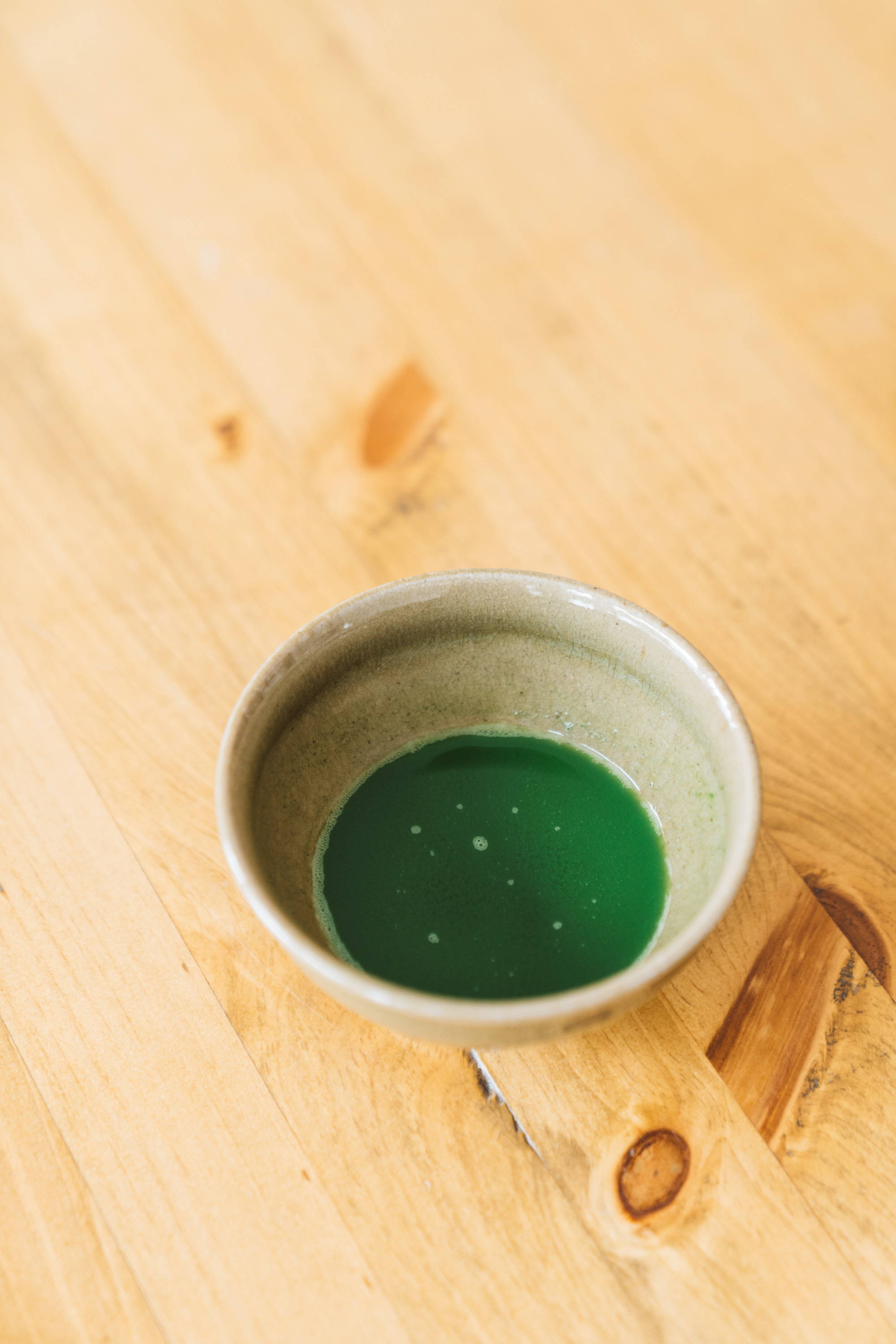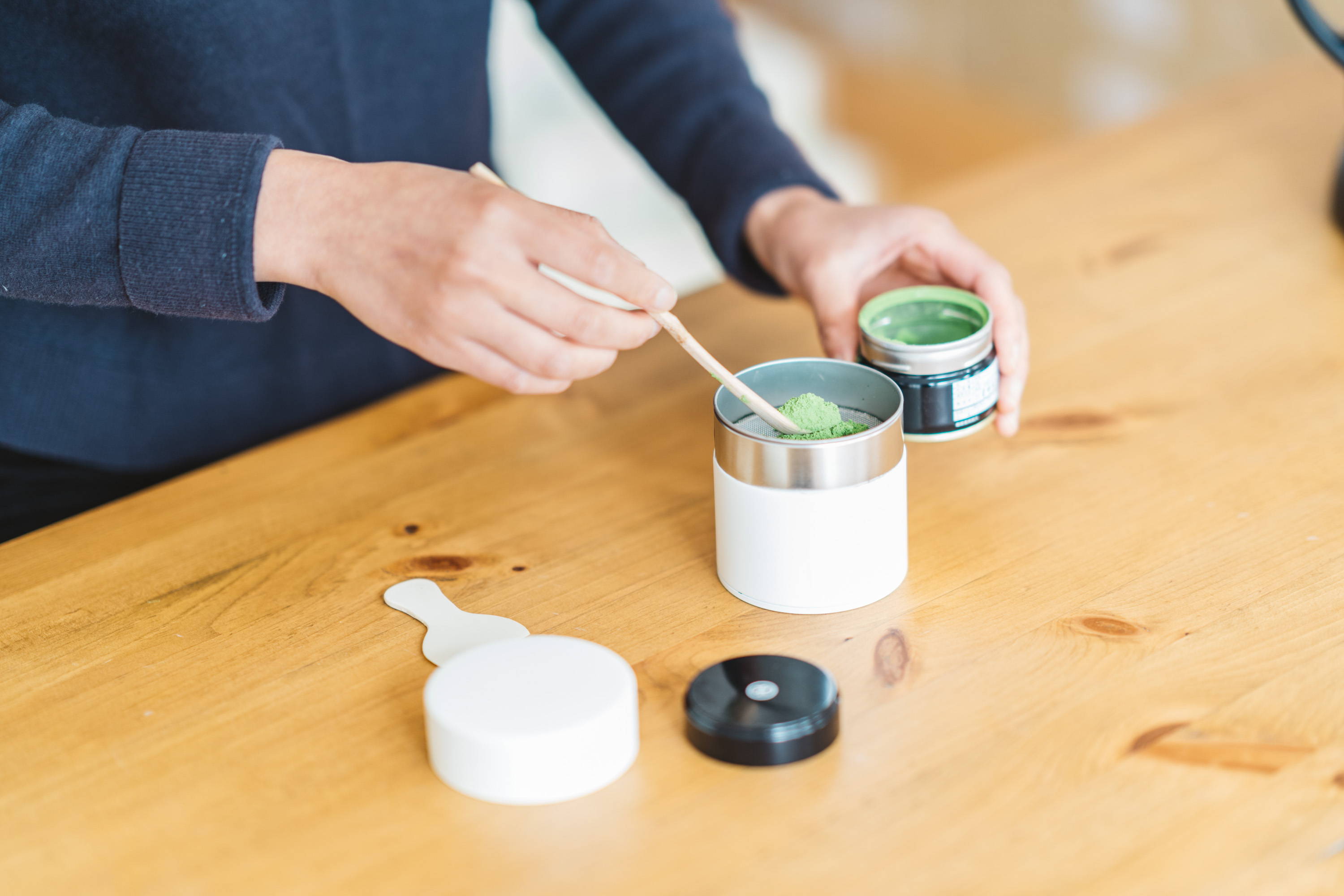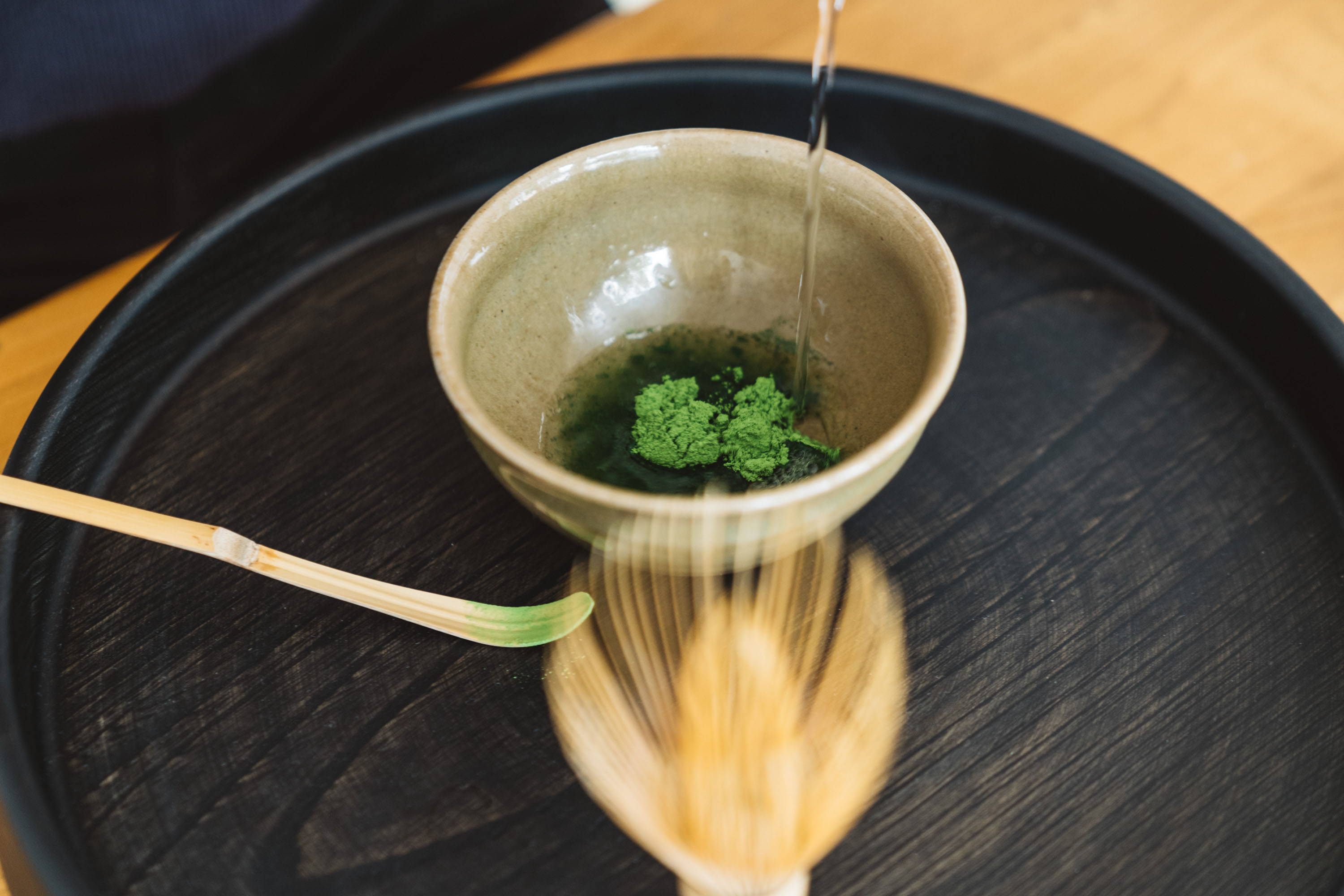 How to Prepare Koicha ("thick tea")
1. Heat filtered water to176ºF.
2. Rinse a chawan (tea bowl or small rice bowl) and bamboo whisk with warm water.
3. Sift 4 grams (1 tsp) of matcha into your bowl and add 40 ml (1.69 oz) of water.
4. Using your whisk, knead the matcha and water in a forward-and-backward motion to combine for 30 seconds (do not froth).
5. Add 10 ml (0.33 oz) more water and knead 20 seconds more.
6. The result should be a thick paste the consistency of paint. Consume immediately in a few sips.
---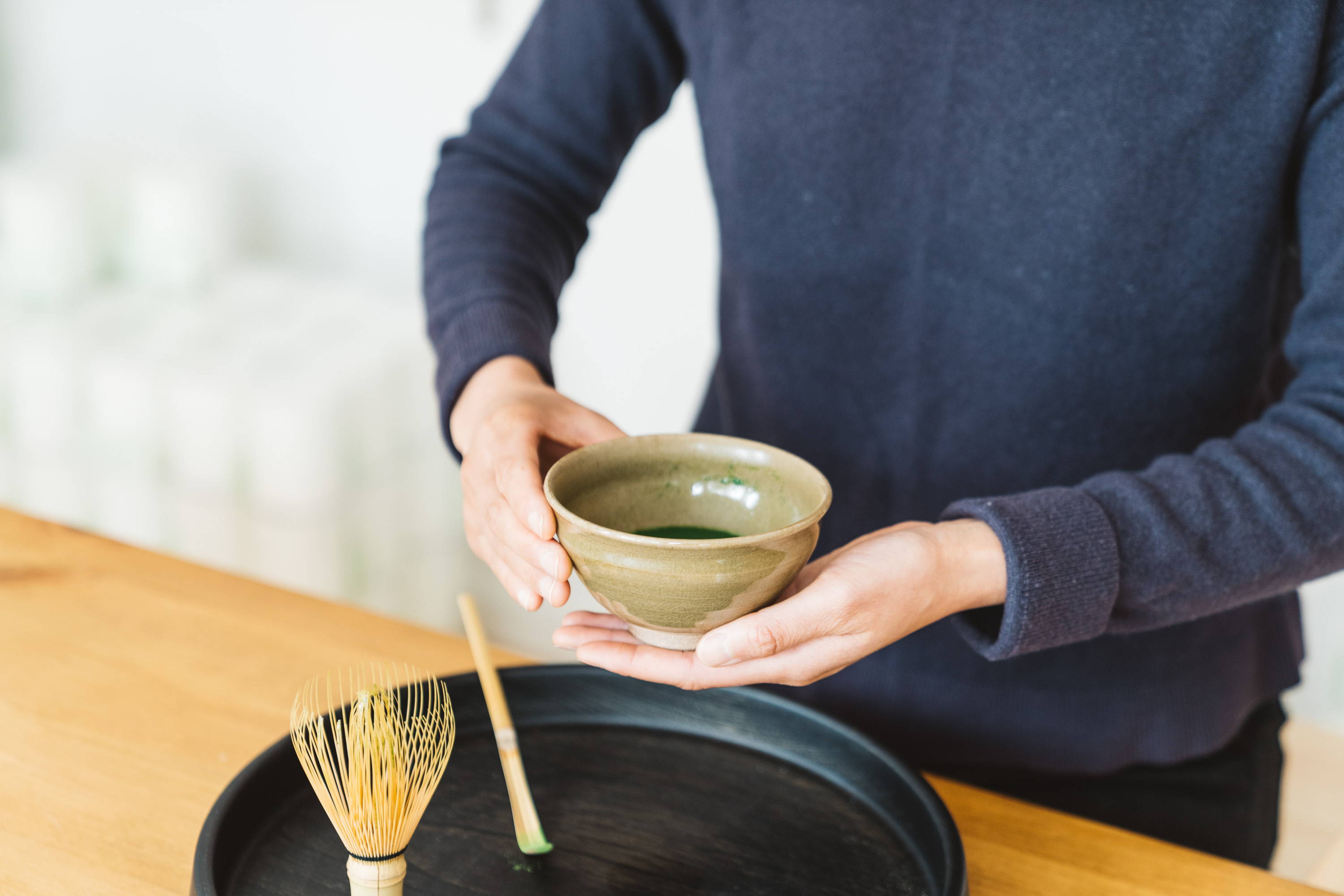 Preparation Tips
1. Sift your matcha through a small kitchen sieve (or dedicated matcha sifter) before you add water and whisk. This step is important for a lump-free, smooth bowl of matcha.
2. Filtered water will accentuate the clarity of your matcha's flavors, bringing out its aromatic and giving it a "clean" taste. Heat your water to 176ºF if you have a temperature kettle, or a few minutes off boiling if you don't.
3. The secret to froth is in the wrist: holding your whisk between your thumb and forefinger directly above your bowl, use just your wrist to whisk back and forth (we made a small video here). Keep the rest of your arm still and shoulder relaxed, and your wrist will take care of the rest.
4. Like ground coffee, matcha starts to go stale the moment it's ground. Always keep it in an airtight, light-proof container (the tins our matcha come in work great) and store it in the fridge. Matcha tastes its best when drunk within a month of breaking the seal.
5. The choice between traditional (matcha bowl and bamboo whisk) and modern (mug and milk frother) preparation is a stylistic one: they create similar results, and we mostly recommend you use whichever fits into your life better. (though, we do find that hand-blending with a bamboo whisk yields a thicker layer of foam and slightly creamier mouthfeel.)
6. Always make sure your matcha is hand-picked and stone-ground. These are baseline markers for quality matcha in Japan.
7. We also love homemade matcha lattes.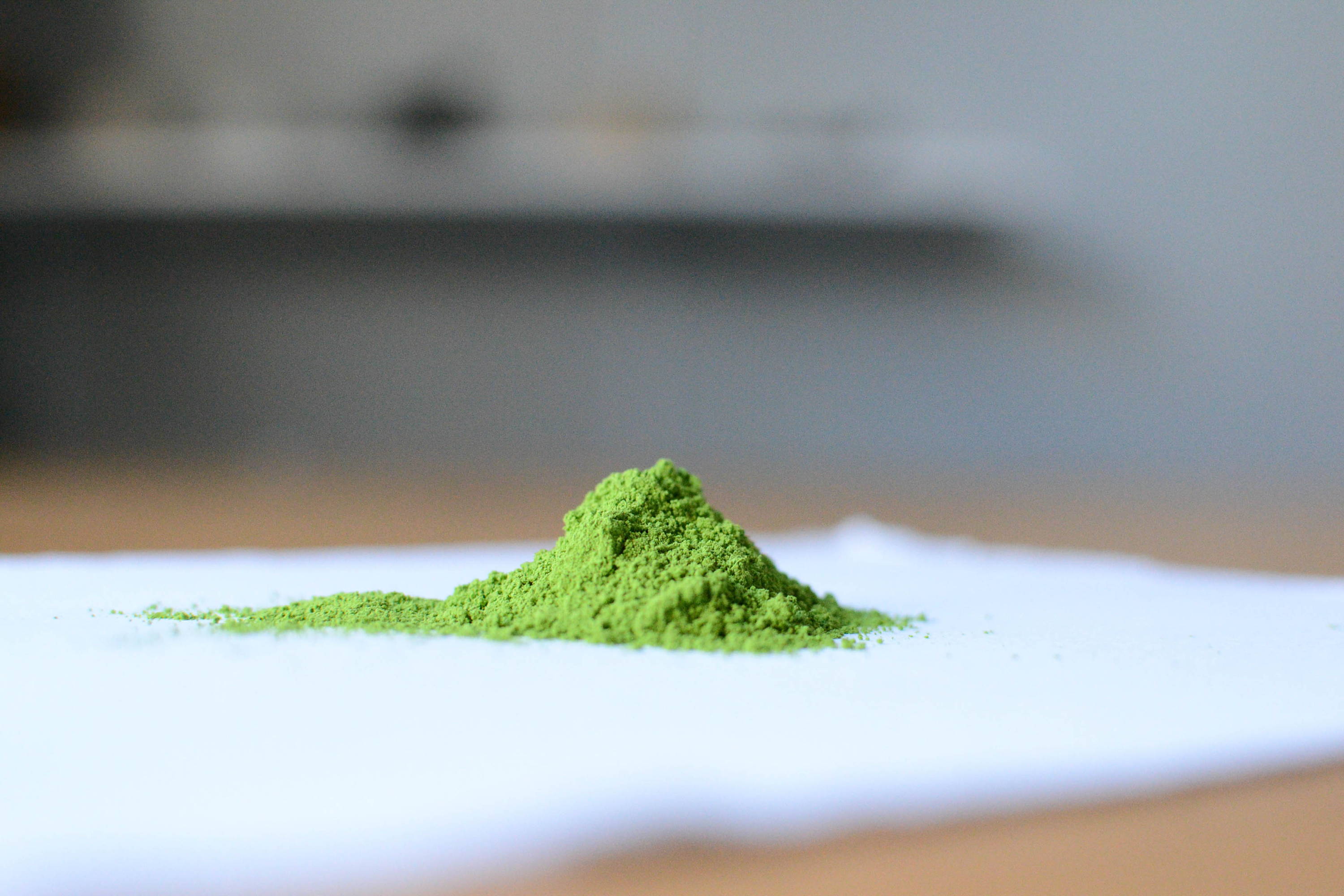 Choosing a Matcha
Japanese tea producers craft certain matcha for usucha and others for koicha, and we utilize the same distinction in the matcha we carry. One will find a tab labeled "matcha for usucha" on our website and another for "matcha for koicha."
Koicha-grade is higher quality than usucha-grade and can always be used as usucha-grade. Usucha profiles tend to be earthier, grassier, and slightly bitter, whereas koicha matcha should possess no bitterness, unctuous textures, and a deep, broth-like savoriness. Culinary matcha is the most bitter with little complexity on the aroma and finish.