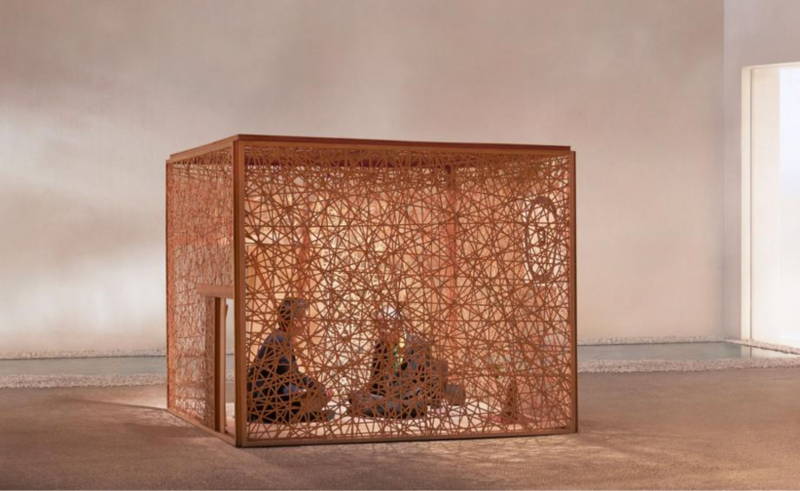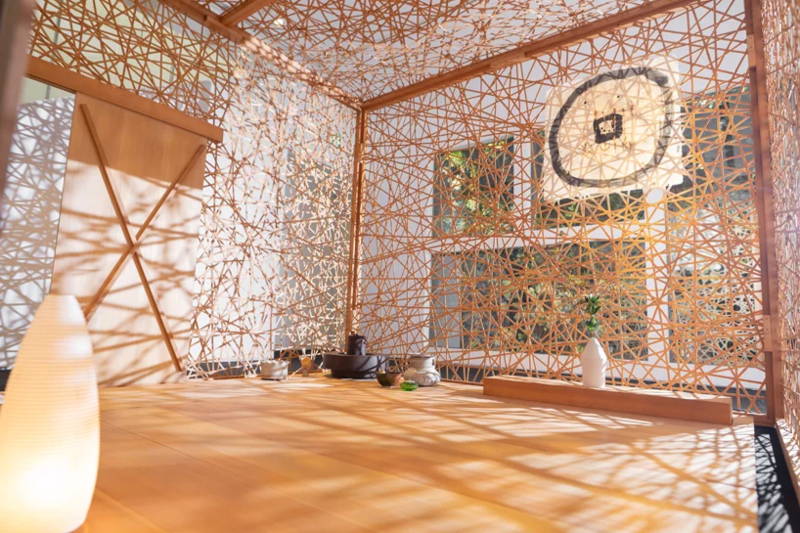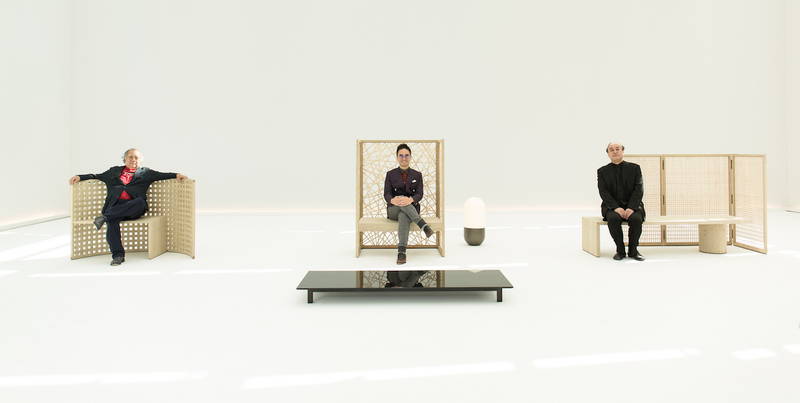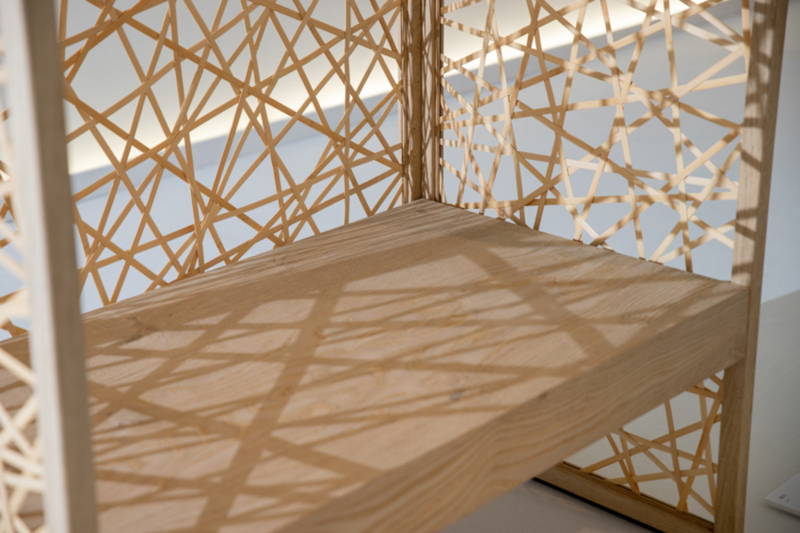 Adrian Cheng and Shigeru Uchida. Exhibition 'Wander from within'. (2018)
Inheriting the spirit of mindfulness and Japanese tea culture, Shigeru Uchida designed three tea houses, each bearing a different structural form. Built from bamboo with a Japanese paper lining, the small-scale rooms can be dismantled and re-assembled in different locations. This tea room was where Adrian Cheng and Shigeru Uchida held their final design meeting.
The exhibition featured five works created in collaboration between the two designers. 'au1' is a bench that seeks to achieve a sense of calmness – a state of mind that mankind has long been seeking. 'au1 puts the sitter at ease, bringing one closer to nature.' Sitters within 'au2' are embraced by the lightness of japanese chestnut wood and an enveloping form, designed to resemble a cove or valley. the chair becomes a haven for meditation, over which are expansive mountain ranges that spread out like the arms of mother nature, symbolically protecting those inside from troubling thoughts.