The Garden of Cosmic Speculation / Charles Jencks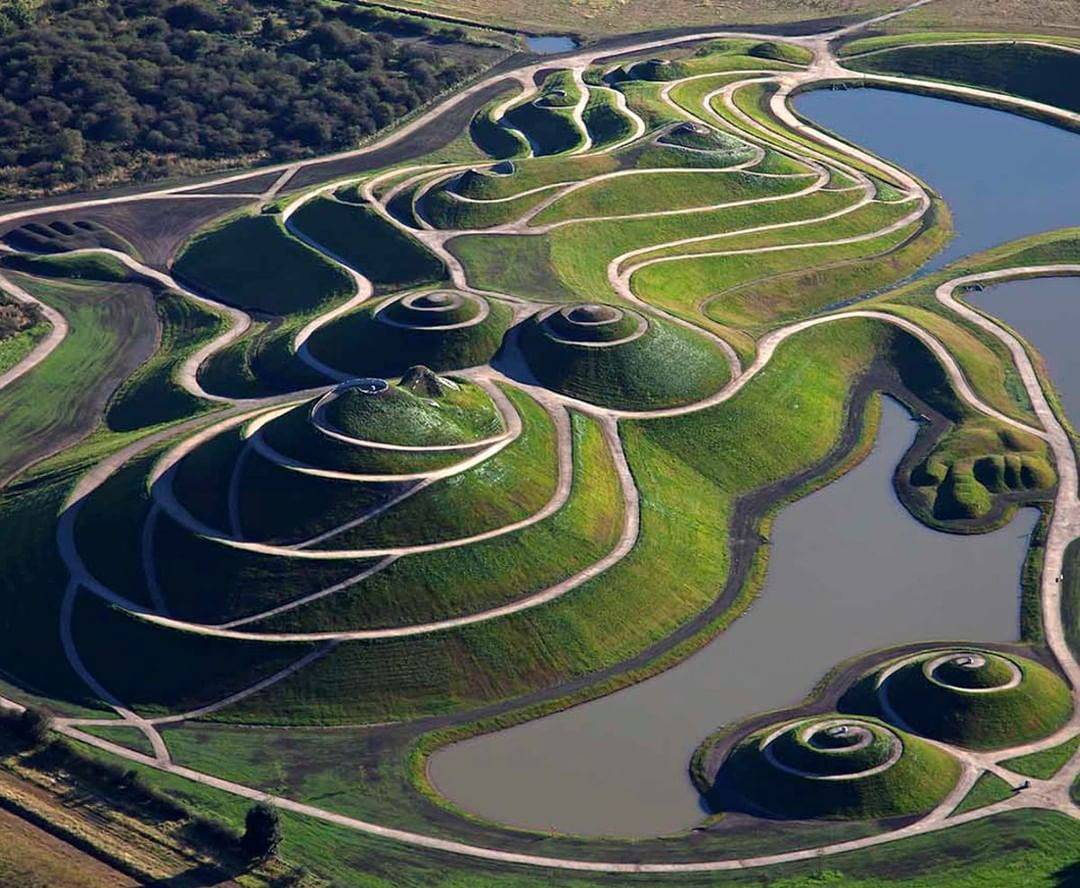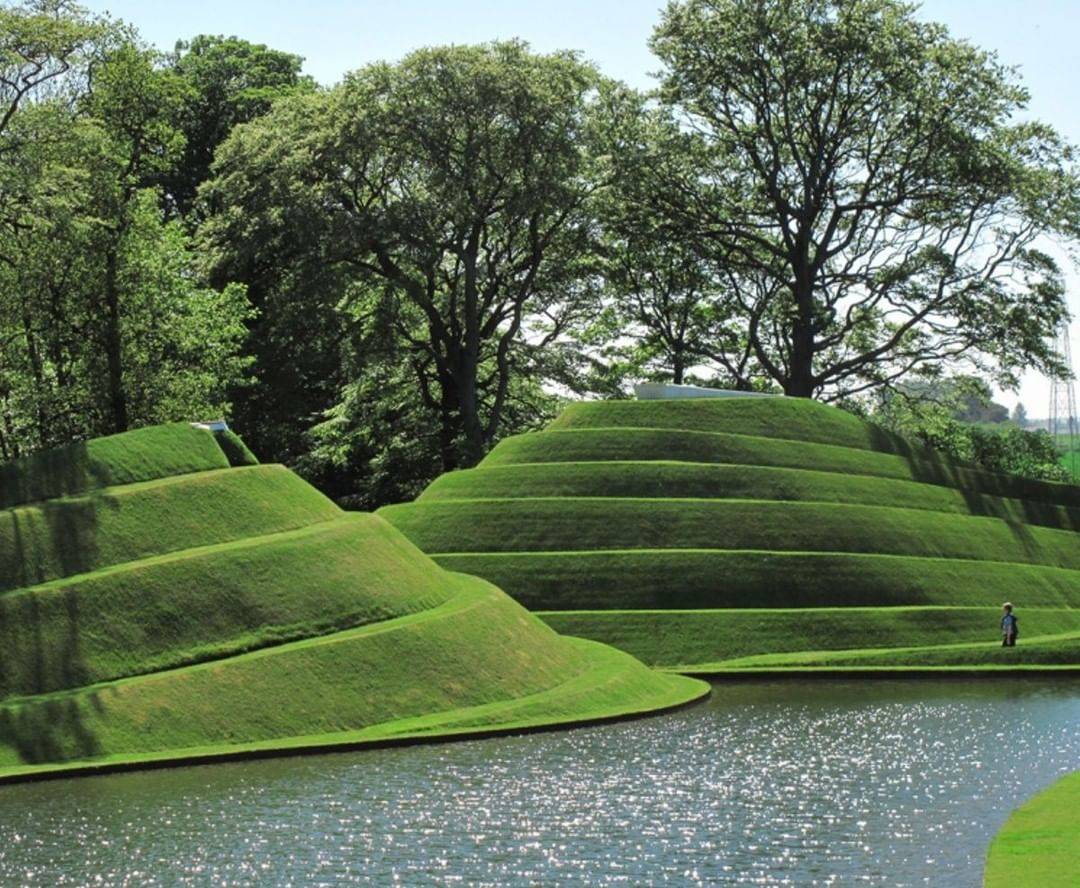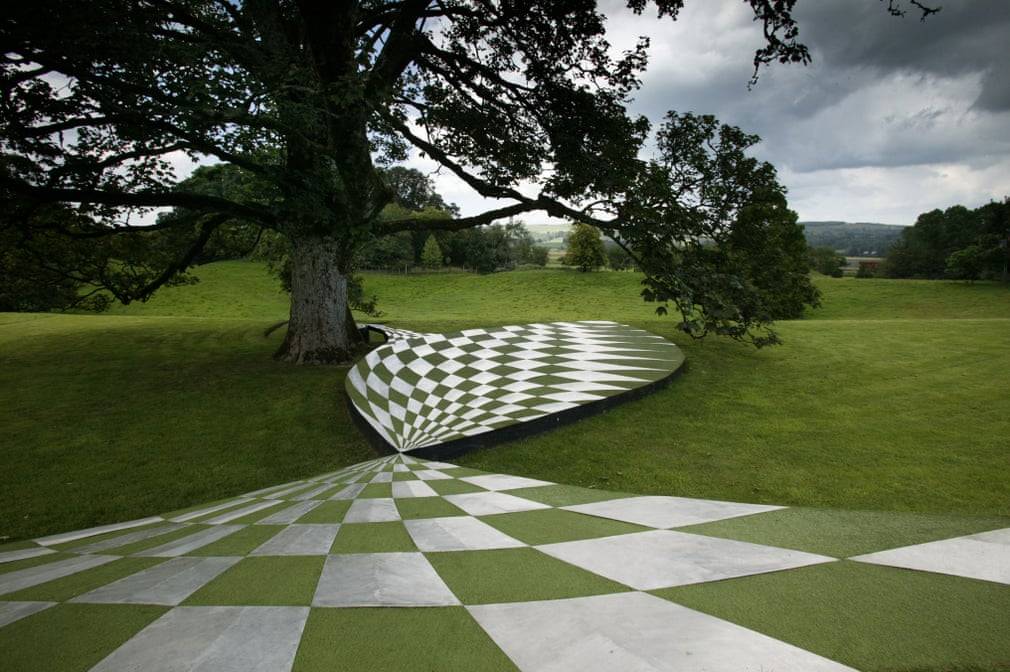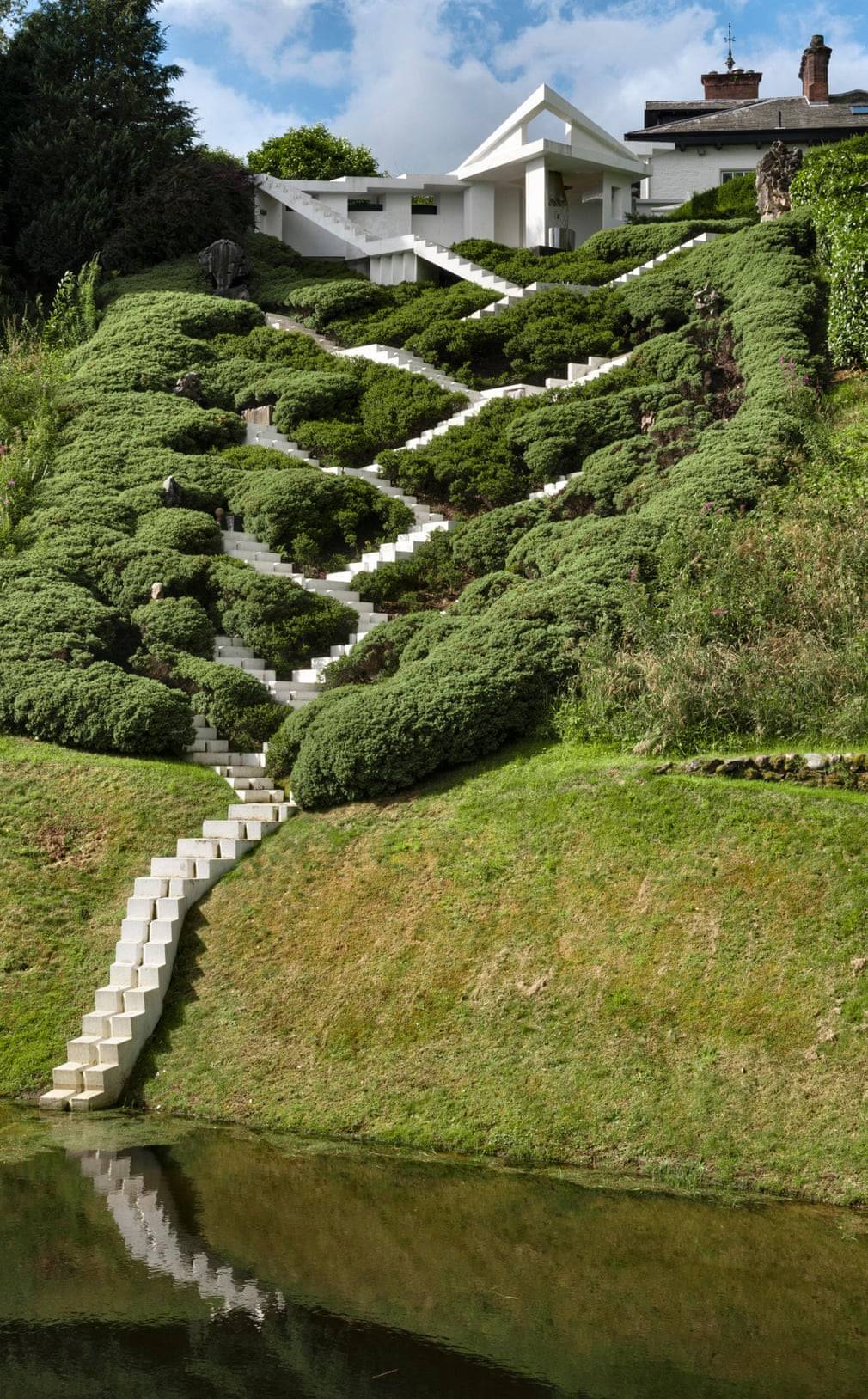 Photos via gardenpics/Alamy Stock Photo
Located in the grounds of Portrack House, near Dumfries in South West Scotland, it is a private garden created by renowned landscape architect Charles Jencks – he who designed the distinctive Landform at the Scottish National Gallery of Modern Art.
Inspired by the universe, science and mathematic formulae with themes such as black holes, comets and DNA, the Garden's vast sculpted earth works, lakes and engineered structures are an impressive tribute to the mysterious universe which inspired them.
Forty major areas, gardens, bridges, landforms, sculptures, terraces, fences and architectural works. Covering thirty acres in the Borders area of Scotland, the garden uses nature to celebrate nature, both intellectually and through the senses, including the sense of humor.
Jencks recalls: "When we began the garden, I was not concerned with the larger issues of the cosmos. But over the years, they came more and more to the fore and I have used them as a spur to think about nature and to contemplate and speculate on the origins of the universe. And in that respect, this garden is part of a long historical tradition. Japanese Zen gardens, Persian paradise gardens, the English and French Renaissance gardens played out the story of the cosmos as it was understood then. So the idea of the garden as a microcosm of the universe is quite a familiar one. In fact, I feel it is the most compelling motive to create a garden. What is a garden if not a celebration of our place in the universe?"
The gardens open to the public just one day a year.
Words via aasarchitecture